FROM: High Command
TO: Arma 3 Users
INFO: Update 1.64 RC Continues, BattlEye Update
PRECEDENCE: Flash

SITUATION

The development team continues to work hard on improving the Release Candidate for the 1.64 update. Last Friday, the build has received a bunch of major improvements (full list available on the forums). We now aim to polish it and to introduce more bug fixes. With that in mind, the potential release window opens next week, depending on the stability and functionality of the RC build. User feedback is of course appreciated; players are encouraged to visit the Feedback Tracker to report any issue they find.

Aside from the RC preparations, we now have a clearer view on the Arma 3 roadmap for the upcoming year. After it is approved and communicated internally, we plan to share the first details with our community.

INTELLIGENCE

Operating a weapon efficiently in Arma 3 is certainly quite a challenge. Muzzle velocity, material penetration, surface deflection, recoil and weapon inertia are just the tip of the fun iceberg which is easy to learn but hard to master. Firing Drills can really help here: the optimized shooting experience with dummy targets was designed to train players not only to control their weapons, but also their movement, stances, cover, and much more. Practice makes perfect, completing a drill with the gold medal is very unlikely on the first run. Don't give up, though, and maybe one day you can beat the time of daises, who did an amazing run on the Blue 1 Course of Fire and caught it on camera. Congratulations to him for that steady aim and the impressive skills, we're looking forward to seeing more splendid Challenge playthrough videos.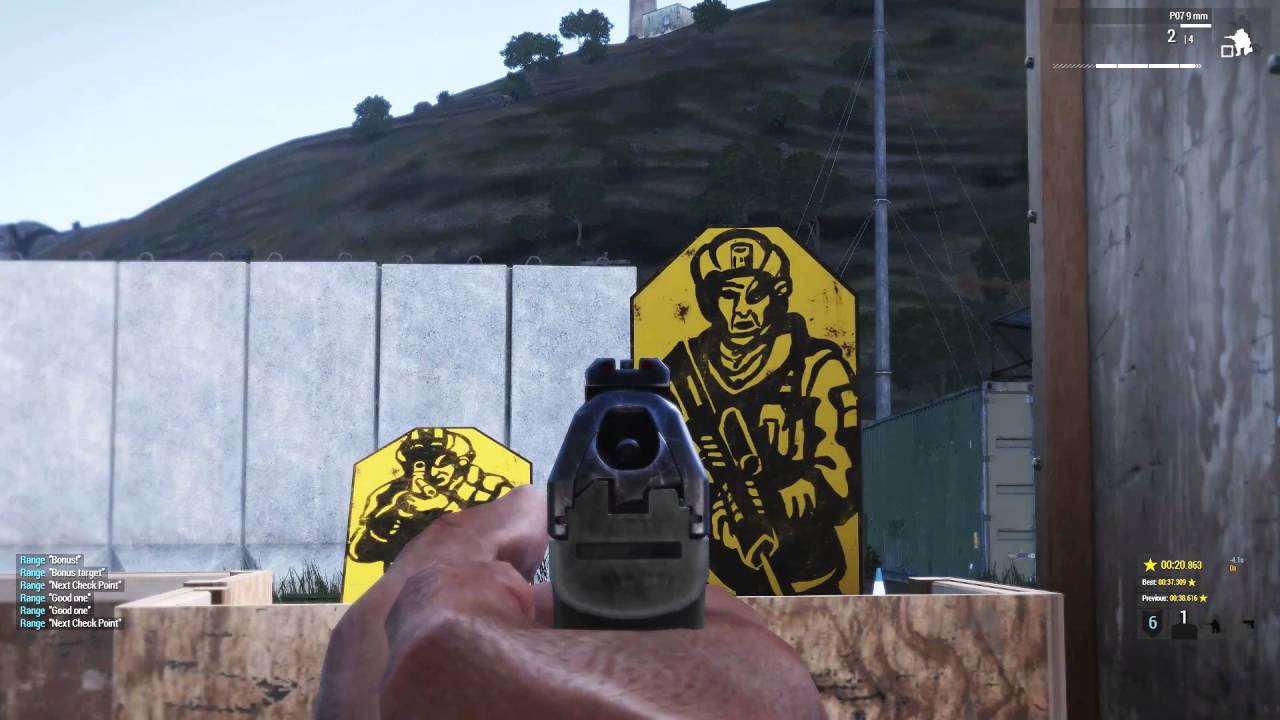 Make Arma Not War winner Arma 3 Resist created a stylish postcard from some well-known Altis resort, the Ghost Hotel. It might feel a little rusty nowadays, but that is no reason not to explore this detailed structure!. The award-winning campaign is available on Steam Workshop and is recommended to play for everyone who enjoys a narrative story telling in the Armaverse. The Ghost Hotel itself sits in the northeastern part of Altis with a beautiful view on the Petkas Bay and offers great possibilities for infantry focused types of scenarios.

OPERATIONS
On Weekly Photo #49 you'll see a small delegation from the Bohemia Interactive Amsterdam office (local Project Lead Joris-Jan van 't Land and Senior Designer Karel Mořický) and loyal community member Melle Keppel posing in front of a vehicle that may trigger a sense of familiarity. The Fennek armed reconnaissance car, in this case of the Royal Netherlands Army, served as the inspiration for the Strider vehicle in Arma 3. It is displayed in the Nationaal Militair Museum, which hosted a 100 years of tanks event that weekend. One of Edita's T-72 siblings also put on a show in the mobility range arena!

LOGISTICS

Our partners at BattlEye have released a small update to their anti-cheat system. Feel free to visit their FAQ page should you encounter any issue.