FROM: High Command
TO: Arma 3 Users
INFO: Apex Release Date, Apex Sneak Preview, Apex Dev Diary
PRECEDENCE: Flash
SITUATION
Where do we even begin? Chances are that not many of you will read this week's report due to the massive influx of Apex Intel and goodies over the past days. But perhaps for that reason we actually recommend you do keep on reading! Get a clear overview of what we've revealed: the July 11th 2016 release date, a E3 2016 Teaser Trailer, the full expansion contents, and more.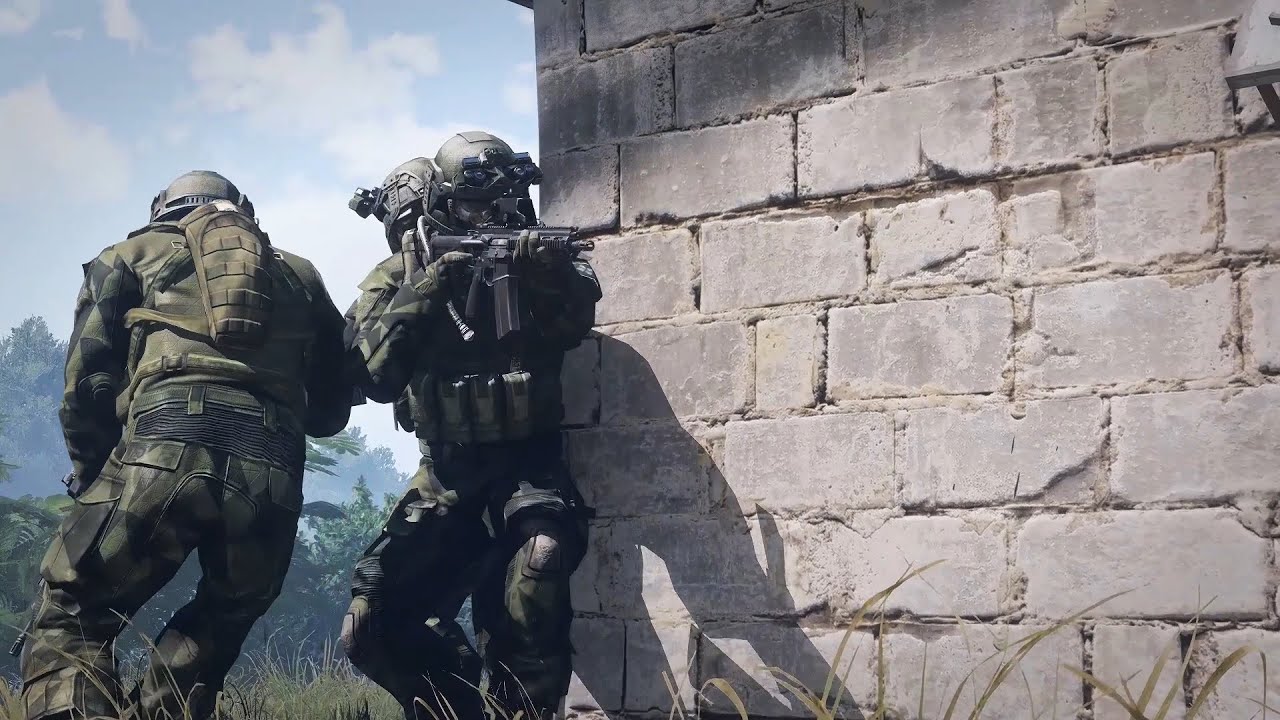 INTELLIGENCE
Soon after last week's Dev-Branch staging of Tanoa, we published the Dev Diary we had promised a while back. In this video, Project Lead Petr Kolář and Creative Director Jay Crowe take you on a tour of the setting and content of Arma 3 Apex. Looking beyond centerpiece Tanoa, they discuss the new vehicles, weapons and gear for the various factions. The last segment of the diary takes a first look at the upcoming "Apex Protocol" co-op campaign, without spoiling too much about the narrative. You will also see glimpses of many of our proud developers, working hard in the various studios to get the expansion done on time. Keep it up guys and gals, together with the community we'll get this done!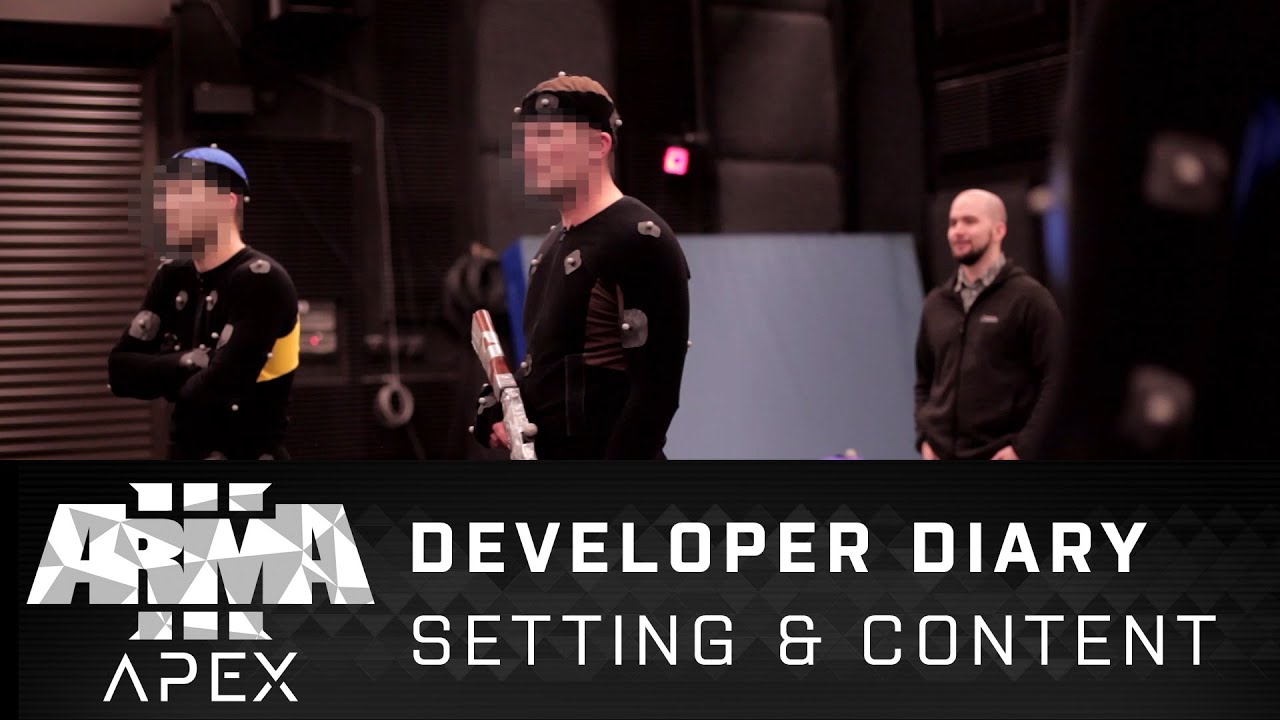 If you'd like to inspect the contents of the expansion at your own pace, visit our new Apex overview website for all the details. Not only will you learn about the premium content additions, but we've detailed the long list of free platform updates as well. A series of new screenshots has also been shared there, and on the Bohemia Interactive Store and Steam product pages. The full Apex Edition is still definitely the best option for new Arma 3 recruits.
We'd like to also clarify that, unlike some would claim, we have absolutely never advertised the DLC Bundle would contain Apex. It has always been stated to include Karts, Helicopters and Marksmen DLC. Owners of the (retired) Supporter Edition do receive Apex as part of their package.
The team then entered an intense few days of non-stop work to prepare for our appearance on the 2016 PC Gaming Show in Los Angeles. Thanks to Brand & PR Manager Korneel van 't Land's tireless behind-the-scenes coordination and Jay's splendid on-screen presence, we showed off Apex to the massive live audience. Our thanks to the show organizers and host Sean Plott for getting us back on! In case you missed the show, watch its recording here (01:31:17 for the summoning of the Crowe). The audience support in the various chats also did not go unnoticed! Besides premiering the Teaser Trailer, there were two other very significant reveals!
The final release date was confirmed as the 11th of July 2016. Yes, it's 11 days past our intended Q2 release window. But the extra time will allow us to react to several weeks of public feedback, and also let the (modding) community prepare for the release. And to make sure you have something to do, we've staged all Apex sandbox content for you to try!
Making it easier than ever to preview the work-in-progress content ahead of release, we've added a new public branch for Arma 3 and Arma 3 Server. Go to either app's Properties, select the BETAS tab and then pick the Apex Sneak Preview Build from the list. Steam will now download the data and after that you're good to go. There are various things to keep in mind, so let's make this a clear list, shall we?
The Apex Sneak Preview branch will be available all the way up to release, and then you can obviously continue playing on main branch.
We recommend this branch over Dev-Branch for regular players. It's less experimental in nature.
If you suffer bandwidth restrictions, consider waiting for the full release. Large and frequent updates are expected until release.
If you don't want to spoil your own first impressions by this work-in-progress build, consider waiting for the full release.
Feel free to share media and stream from this build, but we'd love it if you could let your audience know this is an unfinished pre-release version.
People love exploring, so please be mindful of obvious spoilers. We've been very impressed with your efforts to warn people so far, especially on the Arma subreddit!
Even if you do not own Apex yet, you can try the assets in the Virtual Arsenal / Garage mode for free! This mode can also be accessed from the game's DLC Content Browser (Shift + P).
Playable Content (e.g. the co-op campaign) is not yet staged, but will be during the weeks before release.
This is and will be the same build as the RC-Branch highlighted below (therefore also multiplayer compatible with each other).
Game Updater unfortunately cannot support this branch prior to release. Please see this forums post by R&D Lead Julien Vida for information.
We're still tweaking, fixing and polishing the contents of Apex in many areas. Weapon animations and audio will see improvements, some features are yet to be enabled (e.g. Vehicle-in-Vehicle Transport and secondary weapon muzzle deployment), glitches are being addressed, etc. Please report specific issues on the Feedback Tracker with as much data as you can. We'd also love your feedback via our forum threads for vehicles, weapons, gear and props.
OPERATIONS
The feedback to Tanoa has been amazing, rewarding and motivating! The Environment Design and Art teams are processing all reports and tweaking the terrain across the board. Besides fixing obvious glitches, like misplaced objects, they are also still improving areas like the underwater world as best they can. Other aspects will remain as they are for release, such as the amount of building interiors. This different approach was first discussed during last year's reveal of Tanoa. We are however investigating the handling of model Levels Of Detail. We too observe LODs switching too aggressively, and we are pursuing improvements both in our data and the engine. It should be said that LOD switching will never be completely invisible, simply due to the nature of this method of achieving better performance.
It's cool to see you've noticed our work on making the AI work better in Tanoa's jungles and other locations. This has been an on-going effort on the #RoadToApex, with some of the changes reaching Altis & Stratis in the previous platform updates. Further tweaking of this too, is still in progress, by adjusting AI parameters and improving the technical LODs of natural objects for example. Along with features like the extended AI suppression commands, please discuss how you feel AI behavior can be further enhanced on our forums.
LOGISTICS
Even though we now have the readily available Apex Sneak Preview branch, we still want to also cater to regular Release Candidate testers. A clone / alias of the same build is available as regular 1.62 RC via Steam access code Arma3Update162. We intend for these branches to contain the same, multiplayer-compatible, build until release. Find the high-level and evolving change log here. It's up to you which one you prefer to use, but either way is fine!
Until next time, enjoy your sight-seeing tours of Tanoa!