FROM: High Command
TO: Arma 3 Users
INFO: Upcoming Update, Eden Editor Compositions, Ports Updated
PRECEDENCE: Flash
SITUATION
Preparations for the 1.58 main branch update are beginning to kick off this week on the #RoadToApex. That means we'll be creating a snapshot of the data and code, and we'll start organizing an intensive testing period. Besides regular maintenance of the platform and game, the update is to include the Tasks Overhaul. Several additional improvements are being mobilized for Dev-Branch deployment this week. We're quite excited about those, but their inclusion into this particular update is still unsure. Keep your sights trained on our channels for more information as well as details about Release Candidate tests starting.
INTELLIGENCE
The mod team behind FFAA has published another development update in a SITREP of their own. Read all about their progress on the forums, but especially take a look at the accompanying video. The Spanish Navy B.A.M. offshore patrol ship, with functional components and weapon systems, looks especially impressive.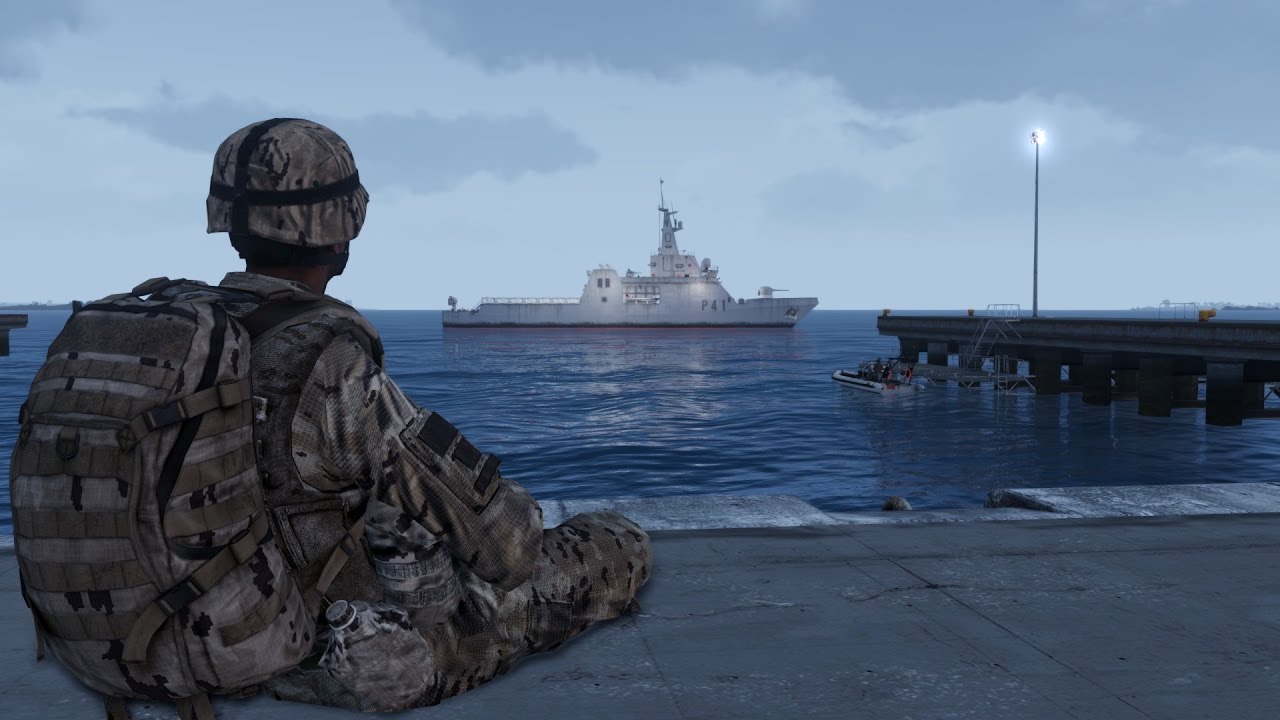 Community author RedKeyMon has published a lovely screenshot of a pilot and his wingman flying jets above Altis. But that's certainly not the only cool shot posted to the Steam Community Hub. Another great source for visual stimulation is the Arma subreddit, which this gallery and this one clearly show. Check those channels out for yourself every now and then; we find the activity both inspiring and motivating!
OPERATIONS
If there's one feature we're eager to add to Eden Editor, it's the ability to create and share custom compositions. We're happy to let you know that a first version should be arriving to Dev-Branch very soon. Select a mix of entities of any type, and save the composition under its own name, with an associated author and category. These compositions will be saved as new kind of file (SQE), separate from scenarios, so you can manage and share them manually if you wish. Of course we'll want these to be shareable on Steam Workshop as well, but that may take a little longer.
Meanwhile, we've added an option to disable the random starting position for the editor. The randomization is intended to expose interesting locations to users, but we can imagine it being less useful in the workflow of some advanced designers. Go to "Settings" and then "Preferences..." (or Ctrl + K) to find the toggle.
LOGISTICS
As was announced last week, the Linux and Mac ports have been updated to 1.54 (Nexus Update). Given longer testing in-the-wild, and based on your feedback, we've adjusted the minimum and recommended system requirements for these ports specifically (they differ from the Windows version). Further information, such as known issues, is being collected on our Community Wiki. We'd also like to remind users that the Steam beta branches should not be used for the port platforms. There is no way for us to hide them just for Linux and Mac. Selecting them should not download any data, but if it does, that data would be incompatible. Stay on main branch for the ports please. And be sure to let us and Virtual Programming know about your experiences with this version on our forums!