FROM: High Command
TO: Arma 3 Users
INFO: 1.54 RC Started, Tournament Update
PRECEDENCE: Flash
SITUATION
The public Release Candidate branch for Nexus Update (1.54) has opened to anyone who'd like to participate in testing or who wants to start preparing their scenarios and mods. Its Steam branch access code is Arma3Update154RC, which is available for the game and its server package. Please post specific issues to the Feedback Tracker. Since this update is quite large, we expect the RC period to last a good two weeks. Several of its components are even now undergoing carefully monitored tweaking. A high-level list of changes can be found on the forums, where the build can also be generally discussed. We do however recommend using specific threads for large topics such as audio, Launcher mod dependencies, personal protective equipment, stamina, spectator, FFV, etc.
INTELLIGENCE
When the time came to select the next Community Guide topic, we quickly landed on "Defense". It covers a useful collection of skills for Arma in general, but also applies very well to End Game, a central component of Nexus Update and the on-going tournament. Andrew "Dslyecxi" Gluck was approached once again to apply his excellent Arma videography skills. The guide goes over planning your defense, consideration of terrain features, usage of Intel gathering assets, force multipliers, practical tips, and more.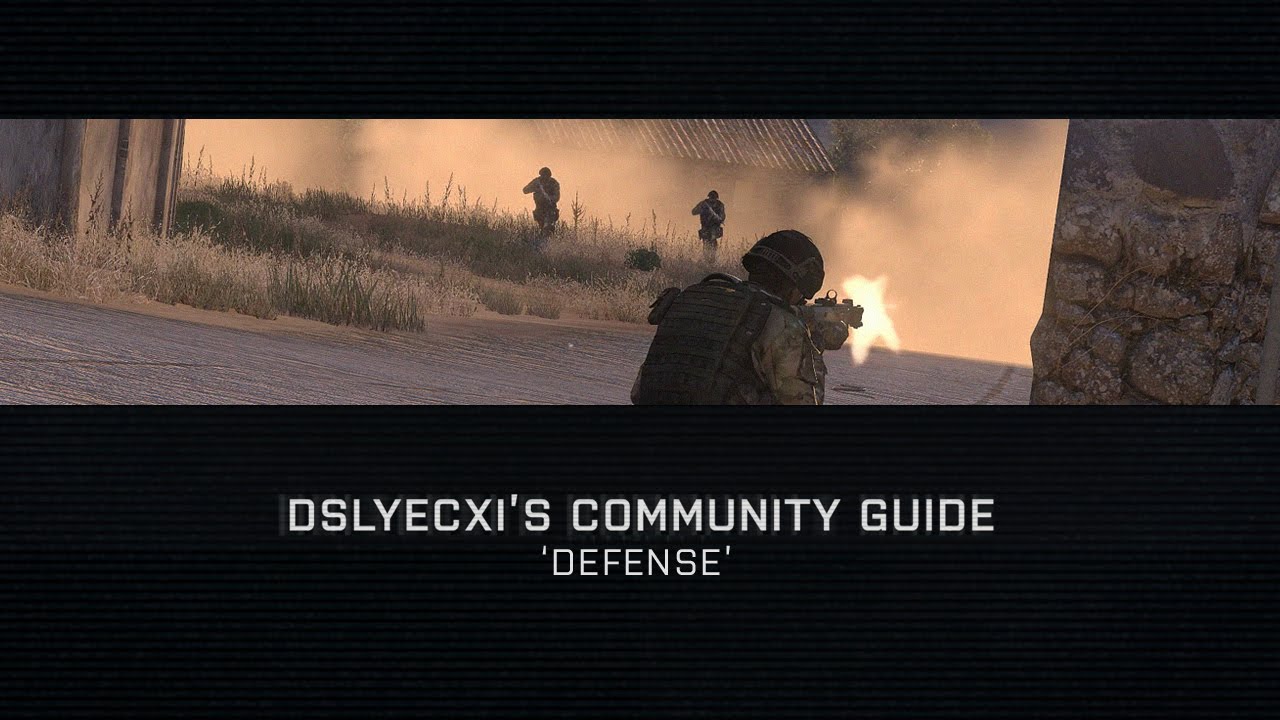 OPERATIONS
The A & B bracket quarter-finals for the End Game Tournament were played last Saturday, with plenty of excitement and controversy! In the first match-up, the brave Italian BDR Clan faced the Bohemia Dev Squad. The match was decided after 2 developer victories, advancing the Dev Squad to the semi-finals. Our compliments to BDR for some impressive counters to the vehicle tactics used against them.
Next up were the Arma 3 Ambassadors versus Dutch community Tangodown. After a first round draw, and a win by the Ambassadors, the last round was won by Tangodown in a thrilling hilltop finale. Much confusion ensued, which was our mistake. The rules did not explicitly cover this scenario well, and so the officials ruled a Tangodown victory based on their interpretation of the rules (since updated and clarified). In the days following the event, we've discussed this with both teams and are happy to find them willing to go for a sudden-death rematch! Massive respect especially to the members of Tangodown, who are putting their semi-final place on the line in the interest of fair play. This tournament was always meant to be "friendly-competitive" in nature and we're very glad to see this attitude reflected by the competitors. We'll obviously do our best to avoid these situations in future events - together we learn.
We've already extracted some useful lessons from this first foray into an official event of this type. This really is a trial run for us. If it's well-received as a whole, we may take it further, and explore different game modes and play styles. Some spectator mode tweaks will already be applied for the next matches (and Nexus Update itself), such as the ability to highlight every player and not just unit leaders. We also observed that it can be unclear what the first-person camera actually shows: this is not exactly what the player is seeing, so you'll not see them using sights. Seeing third-person view in the Spectator also does not need to mean the player uses that function, although in this tournament it is available. Shoutcasters Mic One and Stardog did an awesome job commentating on the proceedings, and they brought in some nice interviews and other videos. The stream team has discussed feedback and improvements going forward, hopefully resulting in an even more entertaining event. Join us next Saturday from 17:00 UTC for the C & D bracket quarter-finals as well as the special rematch!
LOGISTICS
During the tournament live stream, we noticed several people pleasantly surprised by some of the music played during the intermissions. Most of what you heard is actually part of the official Arma 3 soundtrack. Owners of the (Digital) Deluxe Edition can find MP3 and FLAC versions of all tracks (including DLC) in their installation Bonus\Soundtrack folder. You can also use Steam client to play these tracks. Go to View and then Music Details (or filter your library on MUSIC) to see a listing of the tracks available to you. Or you might want to use these tracks in the game (regardless of DLC ownership): take a look at this Community Wiki overview and the related documentation. We can also confirm that the many remixes of the main theme have driven Audio Lead Jan Dušek slightly mad - "TÝ-DA-DU-DÜ".
While we have you listening to music, we highly recommend the soundtrack for singleplayer Make Arma Not War winner: Resist. Just like the campaign itself, it's a fitting contribution to the vanilla game. Our compliments to community composer Valtteri Harju!