FROM: Project Lead
TO: Arma 3 Users
INFO: Update 1.50 Highlights, Community Group Spotlight, Server Monetization Feedback
PRECEDENCE: Flash
SITUATION
Now that Release Candidate testing has begun for 1.50 (Steam access code: Arma3Update150RC), let's go over the highlights of additions, tweaks and fixes for this update. Engine-supported remote script execution is finally being rolled out, after a lot of work on its configurability and security. The update also disables file patching by default, and lets server administrators deny connection of file patched clients. We have tweaked the data and configuration of certain bits of vegetation and other 'clutter' on Altis and Stratis to improve how visibility is simulated for Artificial Intelligence units. Previously mentioned tweaks to (crouched) sprint animations and vehicle steering have also been included.
In terms of fixes, further optimization of the memory footprint are included, as well as at least one invalid memory addressing crash fix. This work continues still, with a few more low-level optimizations requiring more testing. Our thanks for community efforts such as the one organized by Altis Tales to aid us. Other welcome fixes are for TrackIR, unrestricted movement exploits and the inability to use Night Vision Goggles as a vehicle passenger. Read more details here and discuss the RC here, as we push for a release next week. The best place to report issues is our Feedback Tracker.
INTELLIGENCE
The Arma 3 community consists of many varied players and groups, playing the game in the way they like best. Of course one such way is to role-play authentic military operations as large and organised units. Some units are open to anyone and some have recruiting rules. Some are dedicated to a specific region of the world, others are international. They often use specific mod mixes and sometimes even create mods for themselves. Custom scenarios frequently apply Player-versus-Environment cooperative gameplay, but not necessarily so. Many units host training sessions, special events and competitive meet-ups. We think this is a great way to experience what Arma has to offer, though it can be daunting to new players and hard to get into. We have plans to support groups more over the coming months. For now, let's take a look at a (very random) selection of units and events that caught our attention during just this past week. Cheers to 1st Combat Division, 16 Air Assault Brigade Milsim, BTS Brasil, 16th Infantry Regiment Arma 3 Realism Unit, BattleGroup XXI, 40 Commando Arma 3, 101st Airborne Division, CentralOp and Reality Gaming for sharing their experiences!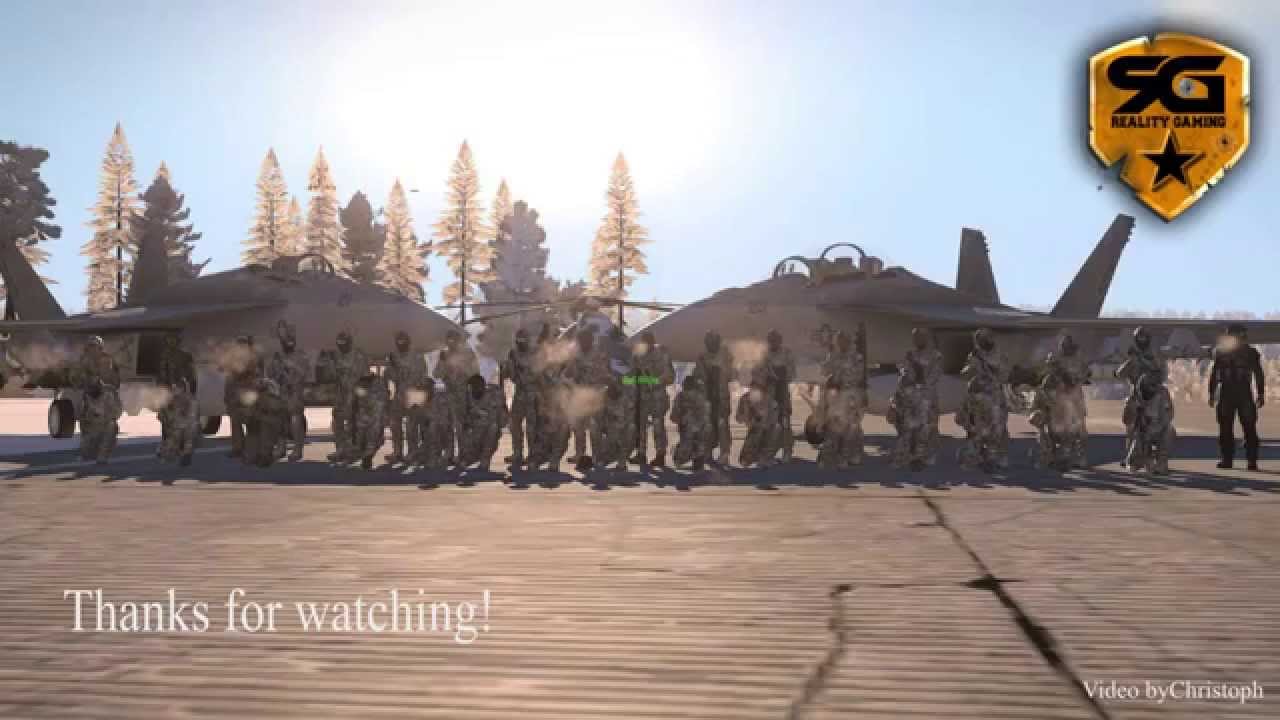 OPERATIONS
At the start of 2015, we began a year-long trial for Arma 3 server monetization. About half-way through now, there have been both approved and denied servers, as well as those which switched to voluntary donations instead. Please let Associate Producer Vojtěch Schubert know how you feel about the topic and our specific implementation thus far on the forums!
LOGISTICS
If you're curious about the Terrain Processor tool, you may find this tutorial very useful. It instructs users on its basic usage and demonstrates how to use OpenStreetMap geographic vector data in your terrains. Sample data and projects are available to study as well.
There are many approaches to creating scenarios for players. You can prepare them before-hand using the editor, or curate them in real-time using frameworks like Zeus. StrategicGamingTV has started a series of videos discussing the latter especially. It gets into topics like intention versus perception and freedom versus restrictions. The focus is on being a role-played high command Game Master who can react to player actions dynamically. A general tip they offer is to not focus on killing the player at every turn, while obviously providing a good challenge. To quote one of the videos: "Arma is a game of risk management". Sounds about right!