FROM: Project Lead
TO: Arma 3 Users
INFO: RC 1.50 Incoming, Terrain Processor, Community Upgrade Project
PRECEDENCE: Flash
SITUATION
It's our intention to prepare update 1.50 for Release Candidate testing later this week. Extensive build tests would then be conducted during next week (and the flanking weekends), before releasing the update the week after that. Keep an eye on our @Arma3Official Twitter channel for the access code and multiplayer stress test details. We realize one huge obstacle for those willing to participate, is Steam Client's inability to install parallel branches of the game. Our Game Updater utility in the Arma 3 Tools suite does allow you to do that, but for the moment you'll need its Dev-Branch. Your help, whether you're a player, modder or server administrator, is tremendously useful. We're grateful for your support while we try to not only maintain the game, but make it better!
INTELLIGENCE
High time for another episode of our Community Guide video series, in cooperation with Andrew "Dslyecxi" Gluck! This episode deals with the tactical employment of Machine Gun Teams. Specifically, it describes how the roles in such team can be divided and where you might position the team in the battle space. The guide also explains how a gunner can best suppress or engage a target or position. Take a look for yourself and then boot up the game to start practicing your gunnery and teamwork skills!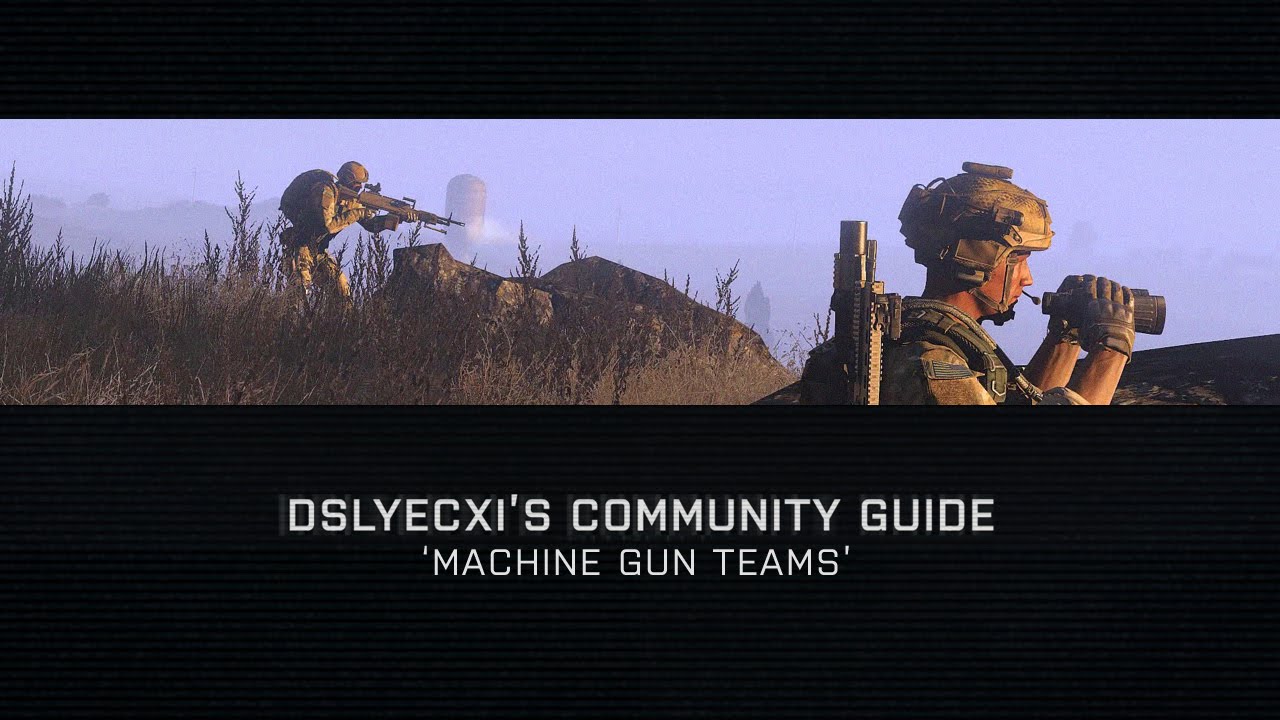 Last week's dev photo was taken at the entrance of GDC Europe. Five of our developers attended the conference to meet their peers, discuss hot topics, be inspired and of course to see cool tech and games. Another one of our Bohemia Interactive colleagues, Eugen Harton (Associate Producer for DayZ) held a well-received lecture on the controversial topic of cheating. It would also appear that several people spotted and snapped our fleet of Arma 3 vehicles traveling in Germany.
Have you tried all seven Marksmen DLC weapons yet? Achievement "Marksmen Weapon Master" at just 2.5% global unlocks, says you haven't. Even if you do not own the DLC, you can try all these weapons without restrictions in the LEARN > VIRTUAL ARSENAL mode. Pick the Rifle category in the left menu bar, scan for the Marksmen icon on the right of entries, select one of them and hit TRY. You don't need to try every color variant, but feel free to do so. Alternatively, you can open the DLC Content Browser by pressing Shift + P in the main menu. Click the MARKSMEN tile and check how long you've used each weapon, or TRY them directly from there.
The 5 rifles and 2 medium machine guns in the DLC were described in detail in Sandbox Lead Lukáš Haládik's OPREP. Some more information on each weapon can also be found in the in-game LEARN > FIELD MANUAL, in the Weapons Info category. This is the complete list in case you have any trouble finding them:
Cyrus 9.3 mm CSAT marksman rifle
MAR-10 .338 CTRG marksman rifle
Mk-I EMR 7.62 mm NATO marksman rifle
Mk14 7.62 mm FIA marksman rifle
ASP-1 Kir CSAT special purpose rifle
SPMG .338 NATO Medium Machine Gun
Navid 9.3 mm CSAT Medium Machine Gun
The Community Upgrade Project is a cooperative undertaking whose goal it is to port all Arma 2 content to Arma 3 standards. A large portion of the source data used is contained within the licensed data packages that were released to modders for free. There is no denying the immense effort it must take to achieve the lofty goal, but their initial releases are very impressive. Join us in expressing our gratitude to all contributors for putting in their time and delivering this mod to all players (under APL-SA license!). Very recently, they have released the first version of the CUP Units Pack, in addition to updating the CUP Weapons Pack. Amazingly, both the CUP Terrains Pack and CUP Vehicles Pack are also in the works.
OPERATIONS
Animation Encoder Martin Kašpar has placed a call for feedback on animation tweaks. You can try the current state in Dev-Branch and submit your notes in its discussion thread. We'd like to focus your attention to the crouched sprints, whether that's unarmed or while holding a sidearm, primary weapon or secondary weapon. The goal was to make them more plausible and balanced. While we have you looking at the movement animations, please also test whether any movement exploits you know about have been addressed in this version.
Our testing of Arma 3 on Windows 10 so far has been promising. The issues we do know about are mostly caused by performing upgrades from another version of Windows. This can be done without a loss of data, which has the potential to damage certain libraries that we rely on. It's possible to repair such libraries by using the solutions listed on this page. For the safest and most robust upgrade path, consider doing a fully clean installation or an upgrade with loss of data (but obviously make sure to back up first!).
LOGISTICS
A new terrain-making tool has started its public testing phase on the Arma 3 Tools Dev-Branch. Terrain Processor is meant for making mass changes and additions to Arma terrains. While separated from Terrain Builder (to facilitate easier maintenance and tweaking), it does require users to import the results into TB in order to use them. One practical use case is to import many thousands of objects from geographic data. Another is the automatic alignment of terrain under roads. Impressively, the developers behind this tool have launched it complete with a manual, sample project data and tutorials. Let us know what you think on the forums. We hope it helps terrain creators, like the team behind the Australia mod by Aussie, to achieve their goals more efficiently. Many thanks to the one and only Ivan Buchta and programmer Marek Novosad for making this happen!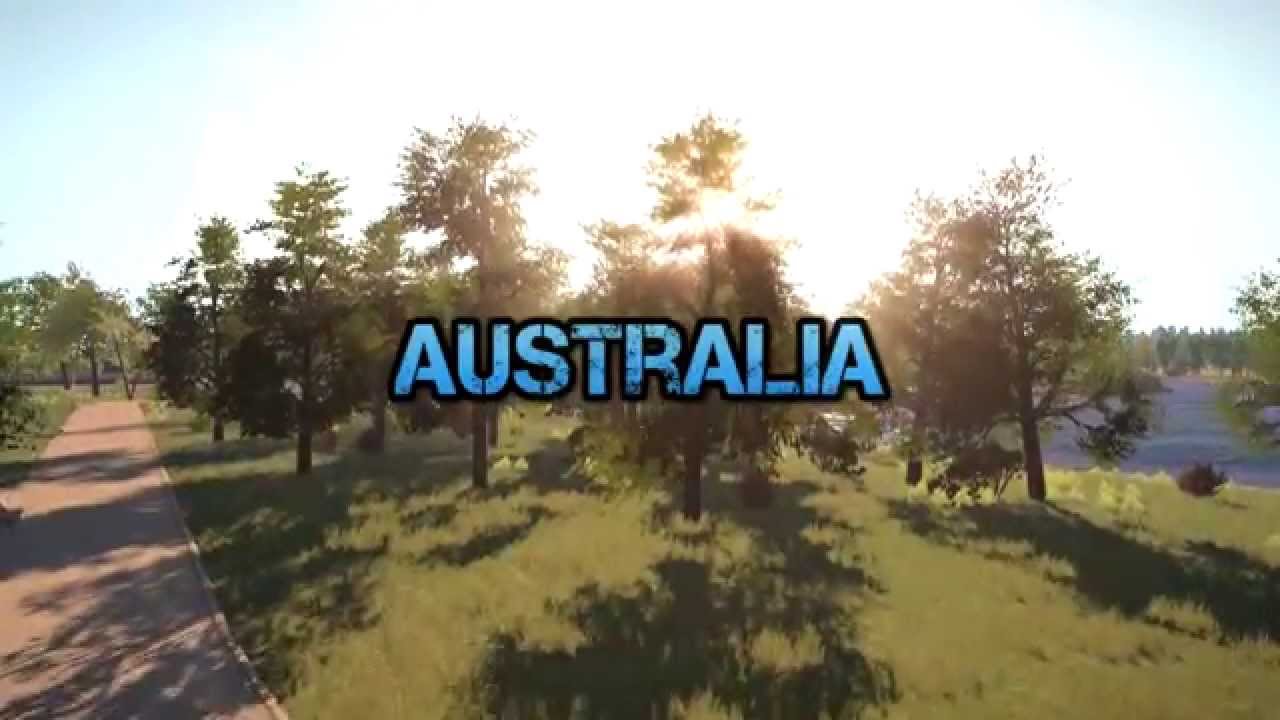 We've decided to separate the Arma 3 Samples from the Arma 3 Tools application on Steam (both still freely available). The sample library will likely keep growing, and some people just want the tools, or just the samples. For the time being, the samples will remain part of the tools, but we recommend you start using the separate application once it becomes available. Both applications can be found by switching your Steam library to "Tools". Later, we'll probably remove the samples from the tools permanently.
Another upcoming change is the removal of the licensed data packages from Arma 3 Tools (they were a special gigantic branch). If you are using this branch, we recommend you copy the data to a different folder soon (to avoid having to re-download). These packages will only be available via the primary download channels on our website.