FROM: High Command
TO: Arma 3 Users
INFO: Contact & Update 1.94 Intel, Global Mobilization Update
PRECEDENCE: Flash

SITUATION
At the time of posting this, we are just one day away from releasing the Arma 3 Contact expansion, and our alien visitors arriving! In this report we'll take you through all of the information about the expansion so far, and look a little at our plans beyond. We hope you'll all soon get to enjoy the 1.94 platform update, new sandbox assets, and our spin-off "First Contact" campaign experience!

INTELLIGENCE
For the most comprehensive overview of all the goodies incoming with Contact (on top of its singleplayer campaign), be sure to add the Sandbox Trailer to your watchlists. It takes you through pretty much all sandbox additions (vehicles, weapons, gear, etc.) - premium and free alike - supported by narration from our very own Writer and Designer Scott Alsworth. The video also features optional subtitles for 14 languages.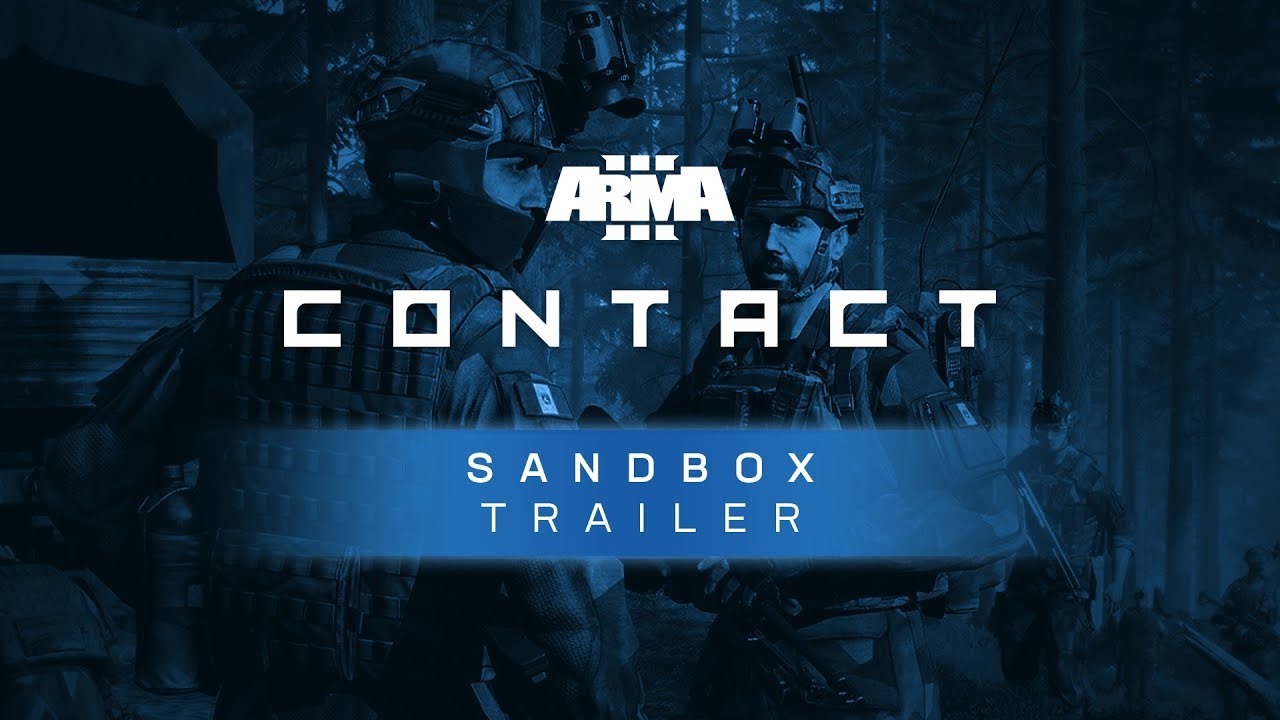 For a casual look behind-the-scenes, we've published a series of vlogs from inside the Amsterdam studio over the past weeks. Hosted by Brand & PR Manager Korneel van 't Land, several of the team members joined to showcase a particular asset, feature, or other aspect of development. In one of the vlogs, Technical Designer Maciej Pham shows off the ED-1 series of mini UGVs, or Eddie as we've dubbed it. Be sure to watch all the videos for extra ... special insights into our development processes!

One important part of Contact we've deliberately not detailed pre-release is its "First Contact" story-driven campaign. We've wanted to preserve most of its mystery and let all players explore it at the same time. For some sneak previews and hints you may find this interview an interesting read. Project Lead Joris-Jan van 't Land discusses with Only Single Player the inspirations behind the project, several gameplay details of the campaign, and more.

OPERATIONS
As we've done since Arma 3's early years, much of Contact's components made their way to the public Dev-Branch and later RC-Branch. Right after the project announcement, we opened up the Livonia terrain to pre-order owners, and the feedback has been very useful as always. Many glitches were addressed, while some other topics sadly could not anymore. We do expect to make still more smaller tweaks to object placement post-release. Over the weeks to follow, we staged the weapons, character equipment, radio protocols, and lastly vehicles. Also with these we were very happy to receive your feedback. Please feel free to continue sharing it also post-release. We'll be reading it and doing our best to address what is feasible. Thank you very much for the support!

The weapon attachment arrays were updated, so mods may initially not be fully compatible yet. Please allow their creators some time to iterate as well.

There was an update of the server browser protocol to version 3, which includes support for the Livonia terrain, and also Creator DLC. Documentation is now available.

Senior Scripter Josef Zemánek has continued to make improvements to Warlords multiplayer (besides also adding an instance for Livonia). Check out an overview of the changes!

Preparing samples, such as reskin PSD templates for premium assets. This should also include samples of the various LDF camo patterns.

Creating a data package that allows terrain mod creators to use the Livonia assets in their projects.

Transferring some useful parts of Contact data to the platform, so all players and creators can use it. Examples will hopefully include: in-game music, new animations, and the hand-written font.

Writing documentation on some of the Contact gameplay mechanics and features, so it may be slightly more convenient to create your own ET singleplayer scenarios.

We cannot provide an exact timeline for this work, since our teams simply need some rest as well, and we will be planning our next project. But as always, we will provide as much post-release support as we can.

LOGISTICS
Although it happened over a month ago, we'd like to still report on the first update to Creator DLC Global Mobilization. Please head on over to their SPOTREP for the long list of fixes and improvements. The update size is rather large, which is an artifact of the EBO data encryption. Just as other DLC in the past, Steam is unable to use 'delta patching' for these files, no matter the scope of the change in a certain file. Only owners who have GM installed in Steam client will receive these updates.

On the topic of GM data, there is now a method for non-owners to play on GM servers. A Compatibility Data pack can be optionally subscribed to on Steam Workshop. Once downloaded and loaded into the game, you will be able to connect to servers using GM's non-terrain premium assets, and the usual Content Licensing system will kick in. While perhaps not the easiest solution, we hope it helps to at least split the multiplayer community a bit less.