FROM: High Command
TO: Arma 3 Users
INFO: Tac-Ops Mission Pack Released, Feature Documentation
PRECEDENCE: Flash

SITUATION

As our brief Christmas break draws near, we're now firstly evaluating the state of last week's Arma 3 Tac-Ops Mission Pack and Update 1.78 release. As part of that, we're likely going to deploy a small hotfix to address some of the reported issues this or next week. Once that's done, we'll start cleaning up our internal systems, lifting data locks, going through the usual 'end of the year' organizational processes, while making sure Arma 3 rolls steady into the holiday season.

INTELLIGENCE

The anticipated Arma 3 Tac-Ops Mission Pack has been released! After months of hard work by our Design team, we're proud to finally deliver this package to players. With its focus on premium singleplayer mission content, Arma 3 Tac-Ops is a bit different from our other DLC, and we hope you'll enjoy this fresh singleplayer experience. Aside from the DLC itself, we've also introduced something new for Tac-Ops in the form of After Action Report (AAR) videos. These videos are presented by one of our military consultants, and offer practical insights on military tactics and combat as relevant to the Tac-Ops missions. You can read more about the Mission Pack here, watch the launch trailer, or visit Steam or the Bohemia Store directly to make your purchase. Before you head out into combat, be sure to do a quick scan of this article on 5 things you can do to prepare for your Tac-Ops deployment. Good luck out there, soldier - make us proud!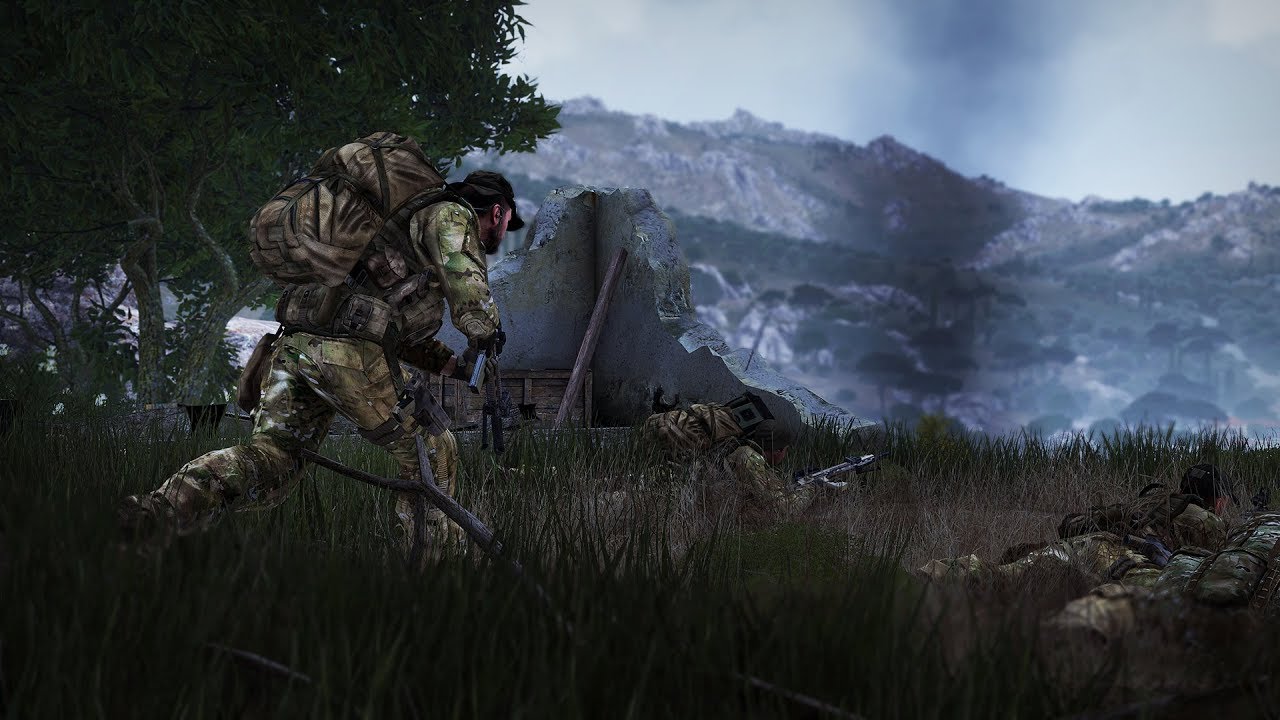 Tac-Ops Mission Pack is without a doubt the star of Update 1.78 (which was not accompanied by a Tools update this time). However, there were a few more additions included in the update. We'll talk about some of these in the Operations part of this report, but first let us discuss the ones that are related to the upcoming Tanks DLC. Vehicle enthusiasts might be interested in the PhysX library update, which will help us improve the handling of vehicles. We're happy to report that deadly bush and rock species will no longer pose a threat like they used to. Unlike before, hitting them with your vehicle at higher speeds should no longer result in a fatal crash or orbital launch. Furthermore, when commanding an AI vehicle crew as commander, the AI delay should be almost non-existent. We hope this improvement will enable content creators to better incorporate vehicles into their scenarios!

Two nice bonuses in the update may have not caught your attention so far. All Apex data is now decrypted (converted to PBO), and downloaded to all players. This means community creators can now rely on all players having this data installed, and use it in their scenarios for example. It also means everyone's data is once again a single branch, making maintenance a little simpler and safer for us. It did cause the installation footprint for those who don't yet own Apex to grow a little. In addition, owners of various special editions of the game will now find translated versions of the Malden topographic map (PDF) in the "Bonus" subfolder of the game.

One of the changes turned out to be more problematic. As mentioned in the previous SITREP, we've introduced a BattlEye port change, which we hoped would result in a smoother and more stable solution, especially for some of the community groups that were experiencing server issues. Unfortunately, its introduction did not exactly go as planned, despite our internal Quality Assurance efforts and almost two weeks of public Release Candidate testing. It now appears that in some situations the Dedicated Server refuses to use any game port other than the default one (2302). Needless to say, our programmers are working on a solution as we speak, which we hope to deploy later this week. Even though this low-level change didn't roll out as smoothly as we had hoped, the proposed direction should still be beneficial in the long run. For now, we apologize to everyone affected, and thank you for your understanding and patience!

OPERATIONS

LOGISTICS