FROM: High Command
TO: Arma 3 Users
INFO: Laws of War DLC, Armaversary, Experimental Ports Update
PRECEDENCE: Flash

SITUATION

It's been nearly two weeks since the release of the Laws of War DLC. As of now, we're still evaluating all of your feedback and impressions, and we're also investigating whether we need to deploy a small hotfix. Meanwhile, we're also very much in active production for the two remaining DLC on our current Arma 3 Roadmap: Tac-Ops and Tanks.

INTELLIGENCE

The most significant happening in the Armaverse these past two weeks must have been the Laws of War DLC release! We're incredibly proud of the end result, and we're absolutely thrilled to see all of your reactions! In celebration of its release, and to introduce the DLC further, we published a new developer diary video featuring the DLC's Project Lead Joris-Jan van 't Land and Arma 3's Creative Director Jay Crowe (and a guest appearance by Christian Rouffaer from the ICRC). We'll have more intel on Laws of War later in this SITuation REPort.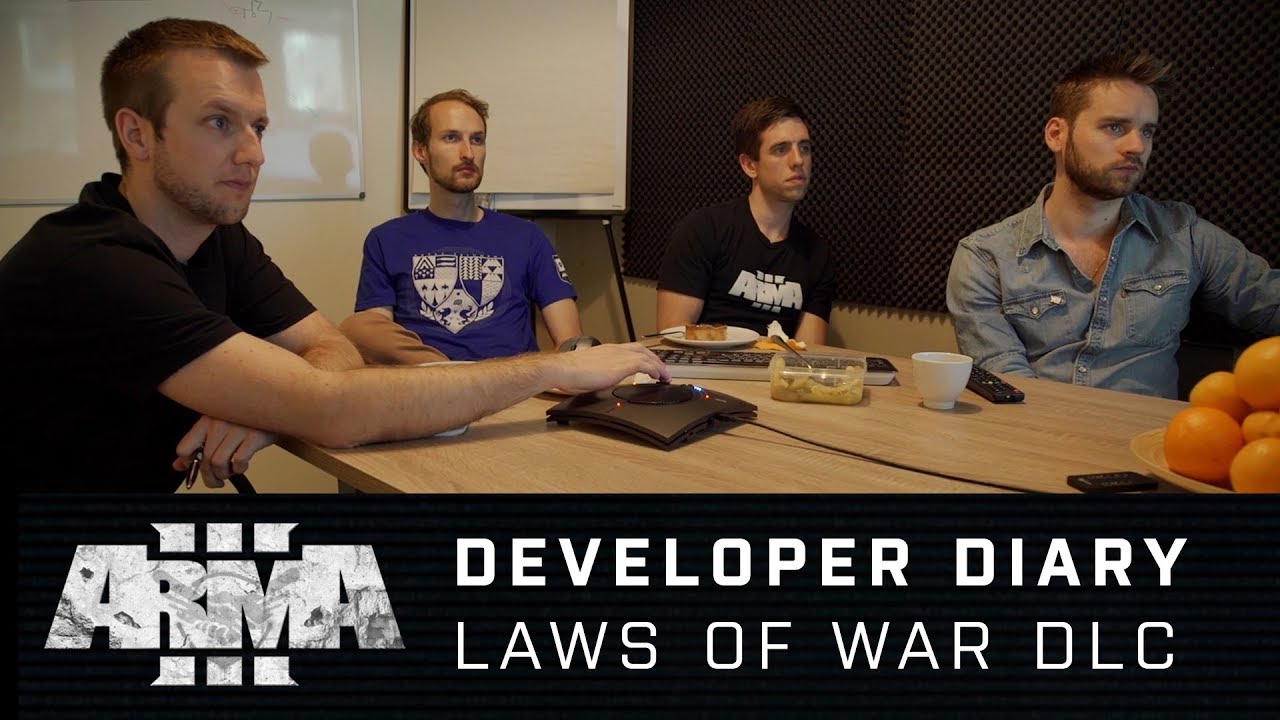 Last week we celebrated another major milestone: four years of Arma 3 since its official release on Steam! To mark this ocassion, Creative Director Jay Crowe published a splendid blog with a retrospective of Arma 3's journey thus far. In it, he looks into the (rather turbulent) history, and points out some defining crossroads in the game's development. It's a splendid read for anyone interested in Arma 3's life until now (and possibly perhaps maybe some witty writing that probably only the British will really understand!).

OPERATIONS

LOGISTICS