FROM: High Command
TO: Arma 3 Users
INFO: Tournament Champions, Personal Protective Equipment Configuration
PRECEDENCE: Flash
SITUATION
We've been working hard to process your feedback tickets after last week's 1.54 release. Some of the results have reached main branch swiftly, some topics are discussed later in this report, and some are otherwise in progress. We're also looking ahead to Eden Update in the first months of the new year by slowly wrapping up Eden Editor implementation and prioritizing other components of that promising release. Dev-Branch is set to be an interesting place over the next few months. Besides that and on-going Tanoa production, December is typically also a month during which we're busy with activities not directly connected to development of our games. We evaluate the past year and prepare the company and teams for a great and productive 2016.
INTELLIGENCE
Check out the release trailer for Nexus Update to get a quick visual overview of what it has brought to the game and platform!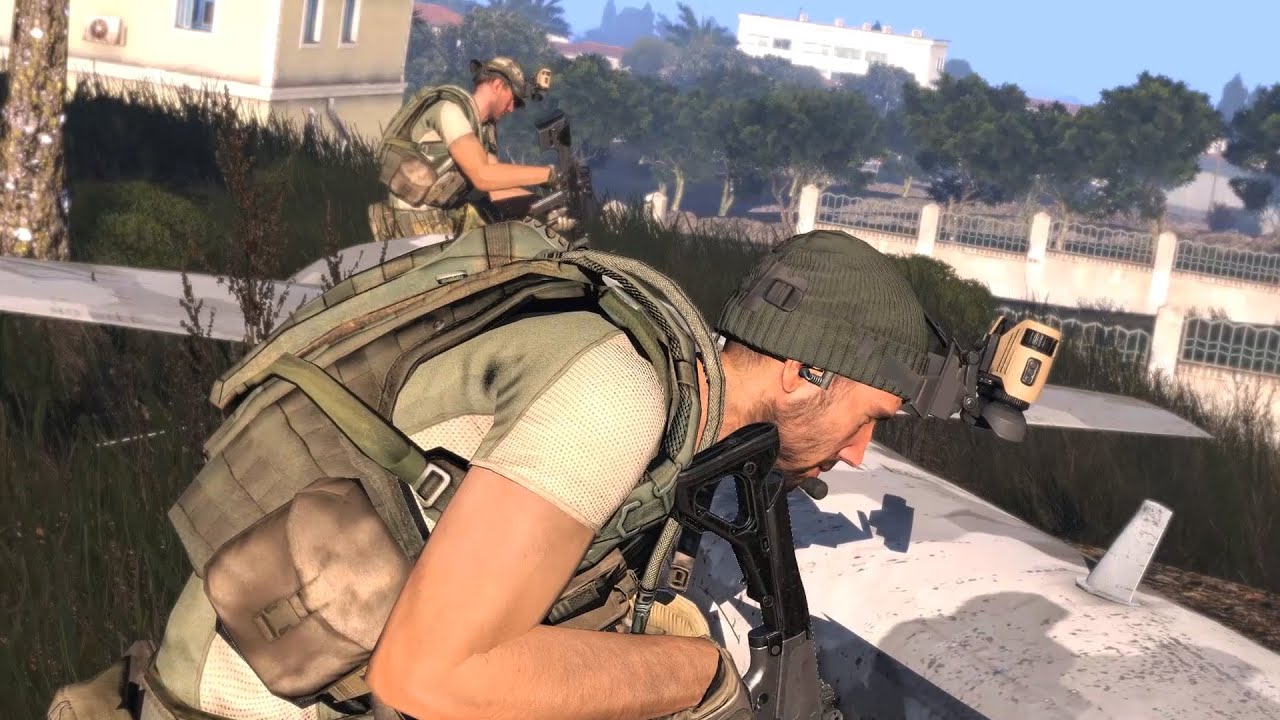 We're honored to congratulate the Arma 3 Ambassadors on winning the End Game Tournament and becoming the reigning End Game Champions! Last weekend's match-up between the Ambassadors and RG Task Force was decided in a first-to-three series of matches. With the momentum going back and forth between the teams, the finals were very exciting to see unfold. The organizers needed to do one round restart due to external factors, but things went smoothly from there. After four matches, the teams were tied 2-2 and everything came down to a final win for either side. Ultimately the Ambassadors proved they were able to form a cohesive unit from strong individual players who had little prior experience playing together. It has also been interesting seeing various tactics develop during the tournament. Kudos to all competing teams and players for participating and giving us all a series of entertaining events!
It's been a great experience for us to host this first official tournament. There are many things we've learned and will take to future events of this type. Lessons cover topics like doing this over the open Internet, End Game mechanics, nailing down the rules, and practical aspects like streaming itself. We'd like to also thank Greg Becksted and Korneel van 't Land for being the primary organizers and all Bohemians behind the scenes for their support. A massive thank you also to our awesome shout-casters, Mic One and Stardog, who brought us to the edge of our seats many times over. Looking forward to cooperating with you again some time!
If you liked what you saw, jump into a server running End Game yourself. We host a few, but there are community servers as well. Nexus Update brought two new instances of End Game to everyone, each catering to slightly different playstyles. The system itself is modular and can be used by community designers to deploy on unofficial terrains for example. Educate yourself with the Community Wiki documentation.
Looking for something different? PHANTOM has published a powerful showcase of what you can achieve in the sandbox using scripting and modding. Inspired by the films, "The Thing CLASSIFIED SPECIMEN" is a horror scenario that's ideal to scare you silly during these dark winter days.
OPERATIONS
The improvements to Personal Protective Equipment required various asset configuration changes. While the feature itself was announced and discussed at various points during development, and staged on Dev-Branch a long time ago, we did not adequately document the specifics for mods to work with. We were very happy to see some mods use the three weeks of Release Candidate testing to prepare their mods and release updates quickly after we went live. However, some other mods encountered troubles with their configuration. We should have documented these changes better, so our apologies for that. Meanwhile, we did publish a starting point on our Community Wiki. This stub will be further expanded soon, and we'll also update the relevant Arma 3 Samples. Mod creators with further technical questions are recommended to visit this forums thread. Players, please give your favorite modders some time to adjust fully and then we're sure you'll be able to play their content including the improved hit detection.
LOGISTICS
Hot on the heels of the 1.54 update itself, we published a hotfix. We clearly needed to address a few priority issues as soon as possible. One of these required a work-around to avoid a Launcher crash that was unfortunately caused by incorrectly configured Windows libraries on user systems. A future update to the OS should fix this, but we could not wait for that. Some of the other errors fixed were really our mistake and should have been caught during Release Candidate testing. Thanks for your quick reports; they led to quick fixes as seen in this SPOTREP. Our main attention now is on reported (server) crashes. Keep sharing your logs, reports and specifics please!
One of the useful additions in the Nexus Update is the Launcher's ability to process Workshop mod dependencies for you. The Launcher team has updated the public documentation to explain how this works and what your options are when (un)loading mods.