FROM: Project Lead
TO: Arma 3 Users
INFO: Tanoa Reveal, First Expansion Details, Naked Eye FoV
PRECEDENCE: Flash
SITUATION
Welcome to Tanoa! It was a great joy for us all to finally introduce our next Arma 3 terrain to you. The South Pacific archipelago will be the main component of the game's expansion that is to be released during the first half of 2016. How we intend to release the expansion will be outlined more specifically in a new road map blog over the next few weeks. We can confirm that this expansion is premium, and will follow our DLC strategy (the terrain being a new aspect as you will need to own the expansion for access). Any vehicles, weapons and other content is treated similarly to the try-before-you-buy approach in Helicopters / Marksmen DLC. Features developed alongside are to be free for everyone who owns the game. And, those people who contributed from the beginning by purchasing the Supporter Edition, do indeed already own this expansion (it's not stand-alone). Thank you again for the support during the early Alpha days!
While we were packing our bags to head to Los Angeles and E3, a little leak sprung in our web pipes. This was not deliberate nor a hack of any kind. It was caused by a glitch in account management on the company website, which gave access to our pre-published blog with screenshots. Fortunately for us, the trailer was safe. At the PC Gaming Show we dropped the first moving pictures of Tanoa, which should give you a good impression of the atmosphere, while keeping lots of key areas for you to explore yourselves.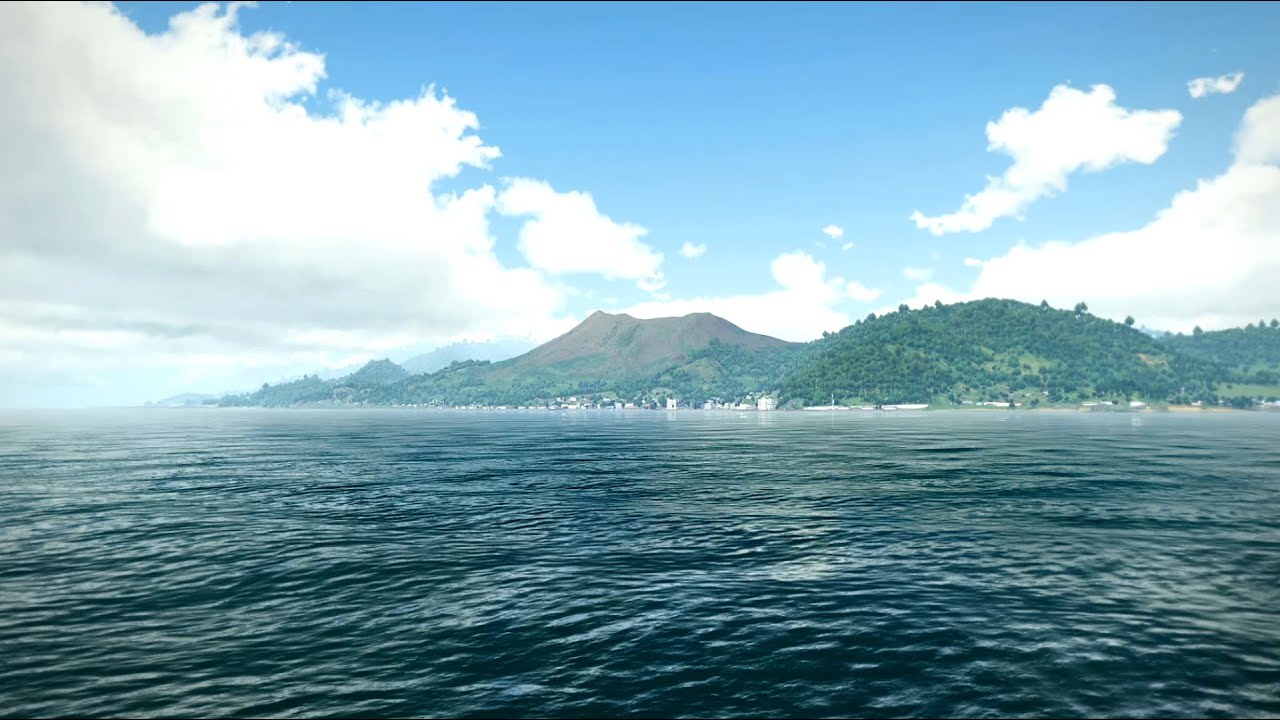 Let's go over some of the things you might have noticed in the trailer and screenshots!
We consider the terrain to be geotypical Fiji, but it's not an exact recreation of that real-world location (it's a mix of various satellite heightmaps, so not geospecific). We'll be further discussing our motivations for this (awesome) setting later.
A new fixed-wing aircraft and a waterscooter will be part of the expansion. But fear not; the focus remains military. We're just not ready to reveal those vehicles, weapons and characters yet.
You can see work-in-progress water reflections, improved shoreline effects and enhanced overall lighting configuration. These technologies and features will arrive to everyone, and to the existing Arma 3 terrains. These are also not all features coming alongside the expansion! We'll discuss more and more as the year goes on.
Most of the audio is not yet from in-game recordings, but it gives an impression of how we want to push the soundscape further, especially in terms of ambient audio. The goal is to deeply immerse you in our "green hell"!
As the opening disclaimer points out: the terrain is still in the middle of production. Many of the objects you see in the distance are early placeholders. We're very happy that it already looks and feels this good now!
The PC Gaming Show itself was a lot of fun to attend. We had originally wanted to reveal Tanoa a little later in the year, but when this opportunity came around, we jumped on it. The team scrambled to work on specific parts of the terrain to show off, and they did a great job under some significant time pressure. As a sponsor, Bohemia Interactive was given two 5 minute slots for our games, so we got one segment for Arma 3 and one for DayZ / Take On Mars. It was high time for a PC-focused event at E3! We're very glad PC Gamer took on the challenge of organizing one. Big thanks to Sean "Day9" Plott as well for doing a great job of hosting the entire 2.5 hour show!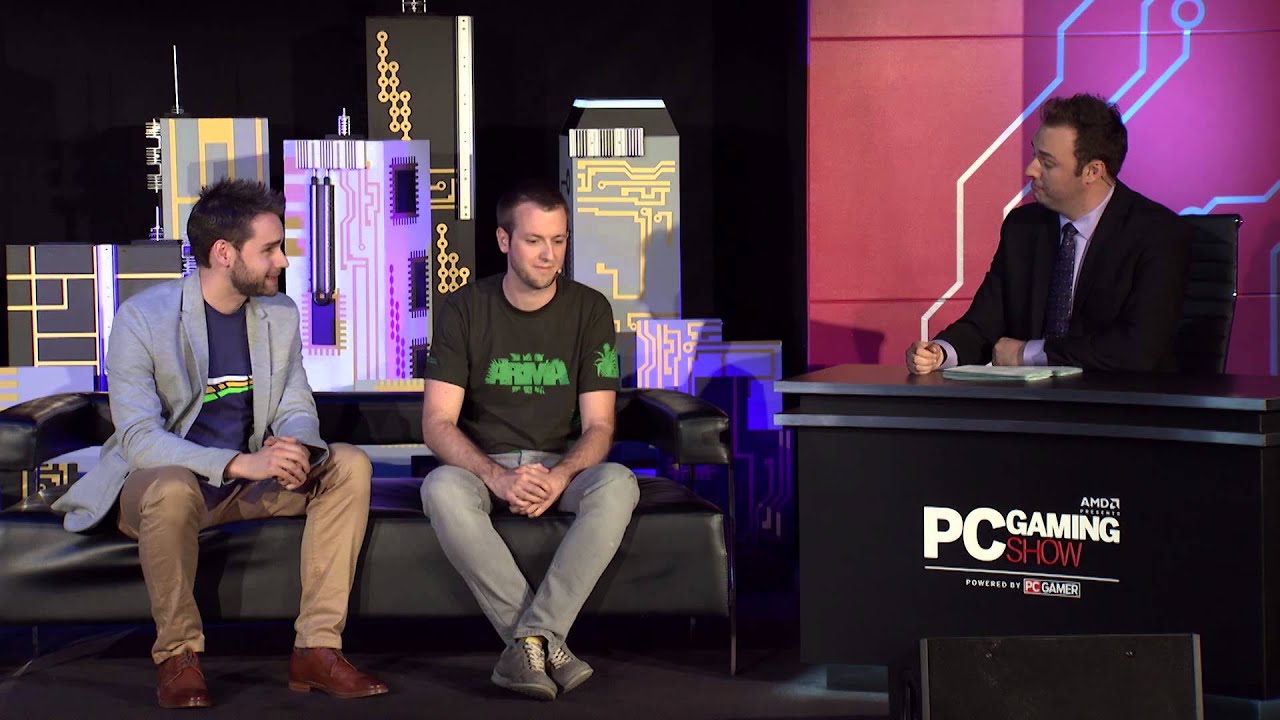 We hope you are as excited as we are to start running operations on Tanoa. Prepare for the war on the horizon!
INTELLIGENCE
Dev-Branch has received a few useful script commands. In the case of param and params, the idea was to replicate previously scripted behavior and make it faster and more reliable. Senior Designer Karel Mořický elaborates: "This is a command for reading function parameters and making sure they are in the correct format. If it's not the case, the user is warned and a safe default value is used instead. This functionality was until now provided by scripted function BIS_fnc_param, but a dedicated engine command makes it significantly faster."
In his free time, Senior Designer Josef Zemánek has been working on an unofficial multiplayer game mode: Warlords. He describes the mode as a Sector Control / Capture The Island hybrid that supports Team-versus-Team, Player-versus-Player and Cooperative play. Subscribe to the mode directly on Steam Workshop and give it a go. Josef is keen to read about your experiences, so leave him some feedback for future iterations. We would like to reiterate that this work is entirely unofficial, and we do not provide (technical) support for it via official channels.
OPERATIONS
Our very own Encoding Lead Petr Kolář has made tweaks to the Field of View of the naked eye perspectives: "Users of Dev-Branch may have noticed our effort to make Field of View consistent for all weapons and vehicle positions without optics. This should not only provide players with a consistent experience of default zoom and focused view, but it should also address issues regarding the inconsistent display of optics magnification descriptions. We hope that the changes are going to provide smoother gameplay while changing various weapons and vehicle seats. Feel free to provide feedback in case we have missed something."
LOGISTICS
Even though it's been almost two weeks, we'd like to provide a few more details about the 1.46 hotfix (see the SPOTREP). Update 1.46 was not a good one initially, and we apologize again for the issues it caused.
The DXGI_ERROR_DEVICE_REMOVED crash should have been fixed in the majority of cases. If it does still happen, you may also want to check your display drivers, GPU temperatures and power supply. Our special thanks go out to community member Mickeymen, who provided us with the only reliable repro scenario that allowed our programmers to connect a debugger to affected PCs and trace where the drivers crashed.
A crash observed mostly in Epoch mod was not yet fully fixed, though Dev-Branch should now contain a full fix for that as well.
As discussed previously, we have indeed decided to take the slow route with BattlEye's white-listing. It does not block extensions for now and only gathers information for a future iteration. The goal here still is a more secure multiplayer environment for everyone.
If you still encounter start-up issues, please first of all try to disable any custom shader mods or registry / memory tweaks. It is also possible your user settings got corrupted and will prevent the game from starting via Steam. As an interim hotfix, you can run a tool via the Arma 3 Tools Dev-Branch or this mirror by Launcher programmer Jiří Polášek.
Linux server administrators may be helped by this comprehensive guide on setting up such server (including DLC and mods). Thanks Eric Grubaugh for updating and sharing it!