UNIT: Rotators Collective
TO: Arma 3 Creator DLC Users
OPSUM: Review of the Western Sahara 1.1 Update
EVALUATION
Marhaba, and welcome, Arma 3 players!
My name is Stefan Keßner, and I am the project lead of The Rotators' Western Sahara Creator DLC. As most of you are probably already aware, we have released our 1.1 content update on September 27, 2022. While offering a fair amount of tweaks and bug fixes, it also almost doubles the amount of playable content that came with our initial release back in November, 2021! Today I would like to offer a little insight on our thoughts and intentions when working on this update over the past couple months.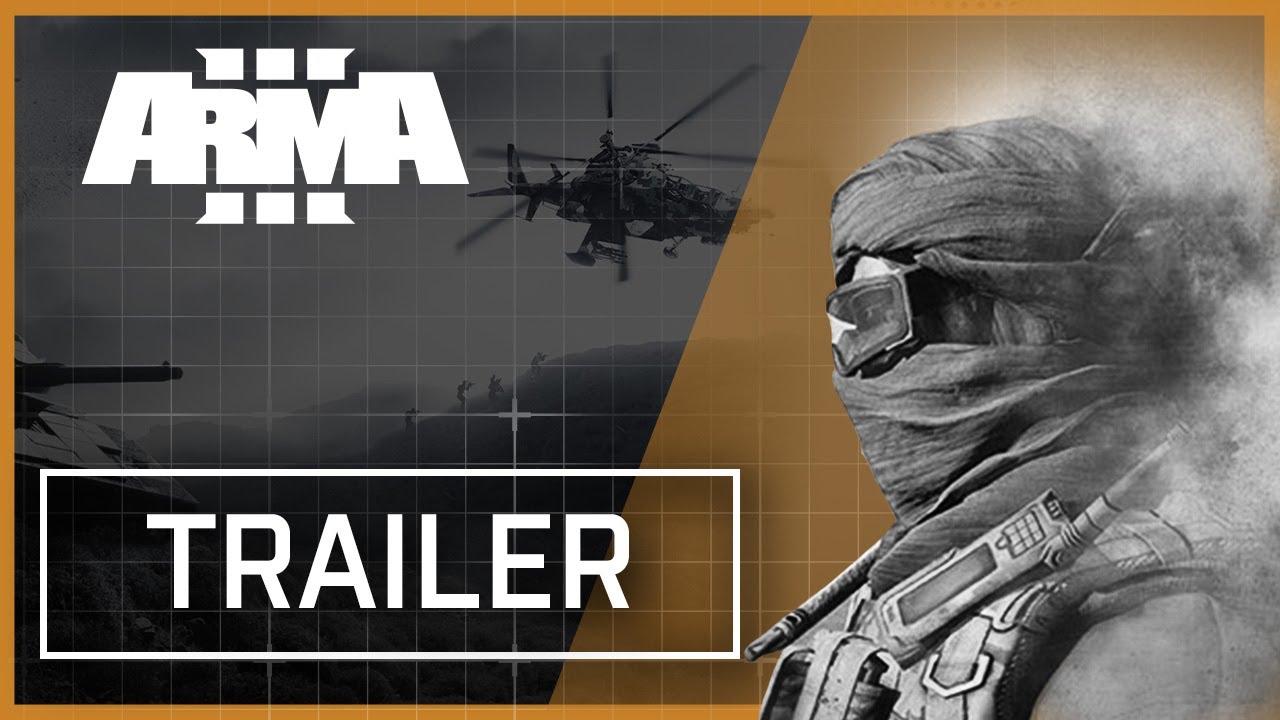 OVERVIEW
WEAPONS, ATTACHMENTS, AND CLOTHING
With our content update, we are introducing six new weapons ranging from an automatic shotgun, to light machine gun, and even a dedicated grenade launcher. Additionally, new texture variants have been added for our existing assets.


Similar to the content of the initial release, we've tried to pick weapons that feel somewhat fresh and unique, and preferably haven't been seen in community made modifications yet:
ION will run and gun with the new AA40 Automatic Shotgun. We received a couple community requests over the time to bring back the old AA12 from Arma 2's PMC DLC. The AA40 is our take on that.
Tura raiders and the SFIA have gained access to the SA-77, a unique South African made Light Machine Gun, while the UNA upgraded their arsenal with the SA-77 Compact, which isn't such a heavy carry and can be deployed faster. Considering this weapon is not seen in many games, it felt like a great candidate for our project.
Completely new in our lineup are dedicated CTRG (Desert) faction classes, which primarily sport the new Velko R5 rifle - a smaller and lighter upgrade to the existing R4. The R5 is also available with an optional GL 203 grenade launcher attachment.
The GLX 40mm is a stand-alone grenade launcher system. To adhere to Arma 3's alternative reality 2035 scenario, we decided to make it capable of firing 3GL stack besides regular 40mm grenades, which greatly enhances its fire and suppression power. This one is a personal favourite of mine and was specifically added because I needed it in my life.
We also wanted to take this opportunity to flesh out the lineup of rifle attachments a little bit. You'll now find a new "stubby" sound suppressor, a red dot sight, and an IR flashlight in your arsenal. While working on those, we also took the time to expand the camo selection of existing attachments such as the Mk17 Holosight, RCO, and IR Laser Pointer, which should cover most of your fashion choice needs in the base game.
Since those attachments can be used on any rifle and not just ours, they help to visually freshen up base game weaponry. Sure you've been using the same MX, Katiba, or SPAR rifle for years now, but thanks to the new optics and suppressors, they gain a new shine even though not much has actually changed!
Last but not least, we decided to throw in a couple clothing variants of vanilla Arma 3 and our CDLC assets into the mix. Their intent is to not just spice things up for players, but to offer modders the ability to create uniform variants that weren't possible before, such as low visibility attire in any color.


VEHICLES
We are introducing new variants of Arma 3's MSE-3 Marid in an unarmed and open-top (.50 cal machine gun) configuration. Lore-wise, its main purpose is to serve as a technological bridge for our SFIA faction, which while actively supported by CSAT forces, does not have the same access to modern equipment.
The new BTR-T Iskatel on the other hand has been added simply to provide a visual alternative to Arma 3's strong focus on RCWS turrets. However, to spice things up a little bit, it's also decked out with an additional batch of Vorona wire-guided missiles, thus sparking fear in every tank operator who is forced to face it in a hot combat situation.
The contender for the most unique vehicle asset is probably our new IED drone. Self-made from looted AP-5 Bustard gun drones and turned into grenade carriers with scrap metal and electronics, the small, agile IED drone strikes fear into every soldier on the battlefield.
That said, a notable major change regarding the existing AP-5 Bustard gun drone has been added as well: it now supports every primary rifle in the game, or community-made modification. Want to attach our new GLX grenade launcher? You can. Want to attach a heavy machine gun instead? You can. We explicitly did not add any limitations in weight or size, to offer the most possible freedom for mission creators. As far as we are concerned, everything goes!


NEW AMBIENCE AND SCENERY ASSETS
Of course we couldn't release a content update without providing more desert themed assets to toy around with. A desert tent for nomad civilians in different color variants, and a new saddle for the dromedary, as well as prized Sefrawi pottery is now available for scenario creators.
EXTRACTION
"Extraction", our 4-players coop scenario, also benefits from the new content update. Enemy patrols come equipped with new weaponry, and the Tura quick response forces have upgraded their looted arsenal with the new .50 cal Marid. We've also took the time to implement a couple quality of life improvements:
Is your team spread out all over the map, but you need to reassemble them? It is now possible to quickly regroup at the campfire (single player only)
A vehicle repair depot is now available in your camp (single player only)
Want to play with your combat buddies, but don't have the time to make it till the end? New server parameters allow you to skip tasks and receive the equivalent of collected intel instead (multiplayer only). While not the same as a fully fleshed out save system, this addition will help you get back to speed and break up play sessions that become too long to handle.
ALCHEMIST
Finally, we released a new multiplayer game mode and related singleplayer showcase. This is an experimental project, which allows players to play Arma as never seen before, in the magical atmosphere of our Sefrou-Ramal nights: With magic spells.
If used to their advantage, the gameplay mechanics around the new magic abilities teleport, explosion, heal, and focus (including slow time in single player) can lead to very creative and unique combat situations. Due to the balance of the PvE/PvP elements, the scenario can be interesting for competitive as well as casual players, even on lower populated servers.
Random elements and weapon persistence support replayability even in the single player showcase, where you can train and improve your magic skills to later outplay others in a multiplayer session.


CLOSING WORDS
Once again, a big thank you to everyone who has supported us and our work over the past year. Without you, it would not have been possible to turn this project into what it is today. We hope you'll have fun with the new toys we're providing, even outside of our Sefrou-Ramal dune desert terrain.
If you have any feedback or questions, or just generally want to share your thoughts, you can reach us on our Discord Server to get in direct contact with us!
Stefan Keßner
Project Lead, Western Sahara