UNIT: Savage Game Design
TO: Arma 3 Creator DLC Users
OPSUM: Overview of the S.O.G. Prairie Fire 1.3 Update
EVALUATION
Hello Arma 3 players!
The team behind S.O.G. Prairie Fire is excited to be rolling out our third major update, with new vehicles, weapons, and factions to expand your Vietnam War experience.
The 1.3 update was released on June 13, 2023, and your game should update normally on Steam. Please remember, after large updates, to verify Arma 3 local file integrity in your Steam library.
The MP Compatibility data pack has also been updated, for non-owners of the DLC to try the assets out, or join multiplayer servers with the usual DLC licensing limitations.
This is a big update, so strap in! You can watch the trailer on our website, on the featured store page, or on the Arma Platform YouTube channel.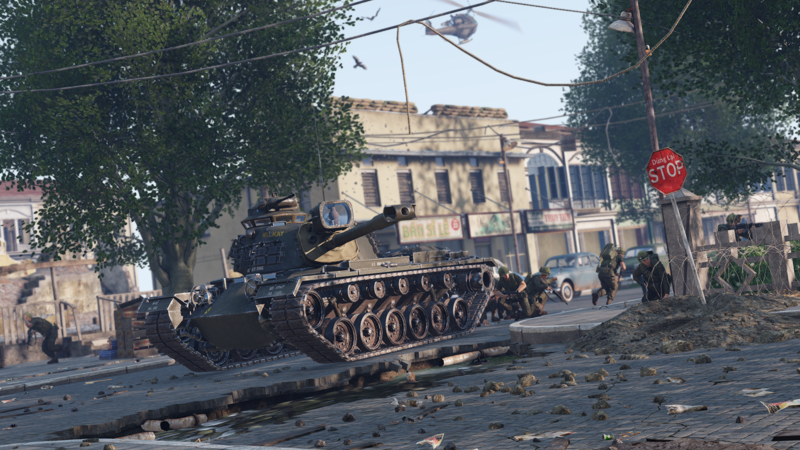 A BIGGER WAR
As 1970 approached, the war in Southeast Asia had spread across the whole region, with a growing civil war in the Kingdom of Cambodia. In Update 1.3 you can now fight the Cambodian Civil War as the Cambodian Army (FANK), advised by the US MEDT Special Forces team and opposed by the Khmer Rouge. In addition, US Marines and Marine Force Recon units have also been added for early and late war scenarios.
Each faction is equipped with their own weapons, equipment, and vehicles relevant to a number of timeframes featured in the DLC. There are 230 new soldier classes, able to wear existing uniforms; 9 new vests, 2 packs (with 9 variants), and 9 new headgear items (with 27 variants). Other factions have been upgraded, with units receiving new weapons, packs and vehicles.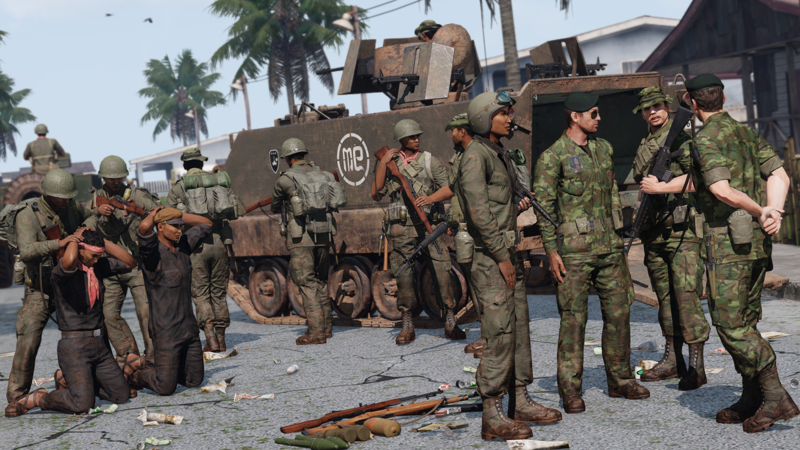 LAND AND AIR BATTLES
Update 1.3 features 10 new vehicles and static weapons with 36 variants to further expand your gameplay.
1 new airplane - The VPAF MiG-21PFM, equipped with 5 weapons and a gunpod, comes with a highly detailed cockpit, ejection seat, functional drop-tanks, afterburner, and pylon master arm system. Several colour schemes are available to better suit your missions.
1 new helicopter (3 variants) - Authentic CH-47A Chinook in both transport and medevac variants. Joining these is the formidable ACH-47A Guns-a-go-go gunship for devastating air support.
2 new main battle tanks with flamethrower variants -T-54B and OT-54 versus the M48A3 Patton and M67A2.
1 new APC (3 variants) - BTR-50 with transport, anti-aircraft and ambulance variants.
2 new cars (11 variants) - The USMC M274 Mule with with M40A1 107mm recoilless rifle, M60, M134 minigun, or cargo or transport variants, and the Australian Dirt Ranger with transport, ambulance, M60, twin M60, and M40A1 armed variants.
4 new APC variants: M132 with flamethrower, M577 command and ambulance APCs, and M125 with 81mm mortar and M2 .50 cal.
5 new car variants: BTR-40 with SGM machine gun, ZGU-1 AA gun, 81mm mortar and M20 recoilless rifle, and new texture schemes, and a Saigon taxi version of the Boheme Bonn car.
3 new static weapons (6 model variants) - New light machine gun (M1910), ZGU-1 14.5mm AA gun, and two scoped sniper variants of the M2 .50 cal.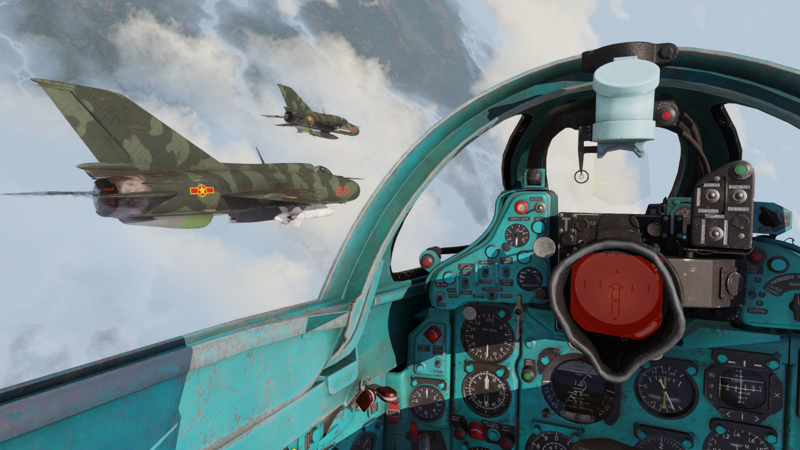 WEAPONS OF WAR
The 1.3 Update adds 18 new weapons, with detailed animations, sounds, attachments and melee features.
The Type64 SMG, used by FANK (and carried by Lt. Bowra), plus the Type 64 pistol used by VC assassins, both with integral suppressors.
The PPK and P38 pistols with detachable suppressors, used by SOG recon teams, plus a new HP pistol suppressor.
The L2A3 SMG and the L34A1 suppressed SMG for the Australians. The SASR also modified this unique weapon to add an XM-148 40mm grenade launcher.
The KBKG Polish AK with 22mm grenade launcher, and the AK, used by all communist forces in South-East Asia.
The US M1903 rifle,complete with scope, bayonet and rifle grenades, the French M-36 rifle with bayonet, and German K98k rifle, with scope and bayonet. All rifles have camo wrap accessories.
SVD sniper rifle with scope and camo wrap.
The L4 LMG used by New Zealand forces and MG42 seen in use by the Pathet Lao.
The M20A1B1 Super Bazooka used by the USMC, with HEAT and WP rounds.
Some SOG field-mod weapons - the M14 shorty and the sawn-off 9mm conversion M1 carbine with scope and suppressor, as well as a 35mm camera.
The late-war M203 40mm underbarrel grenade launcher, added to the XM177E2, and a separate bipod for the M63a family.
New mines and traps - A 10-second fuze claymore for breaking contact, and a claymore with WP grenade strapped to the front, for that ultimate SOG evasion experience.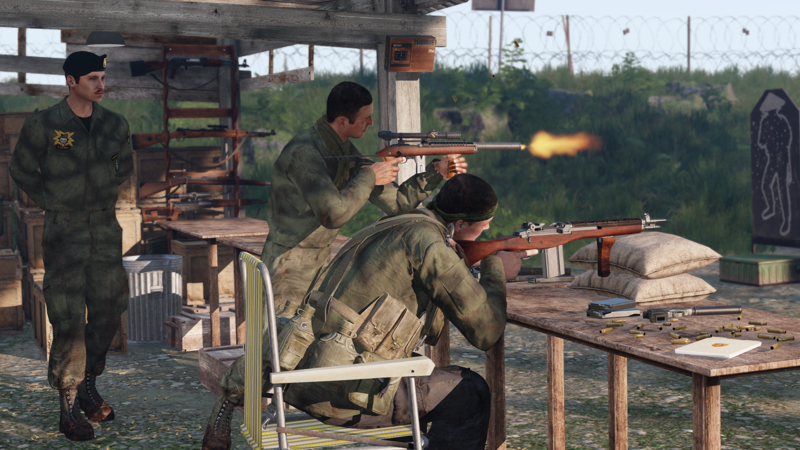 DEVELOPMENT INSIGHTS
Since releasing S.O.G. Prairie Fire in May 2021, the team has been monitoring feedback from players, in our wishlist and especially in our feedback tracker and we are very grateful for all the detailed feedback, bug-reports, and suggestions that have been submitted.
The team has completed approximately 100 feedback tickets in Update 1.3. There is a detailed list of the changes here.
The Prairie Fire Wiki has also been updated with all of the new classnames.
You can also watch a unique developer Q&A hosted by MACV SOG legend John Stryker Meyer on our YouTube channel here.
The Prairie Fire dev team has continued to be motivated by all your positive feedback and comments. We are moving future content additions to a free mod for all S.O.G. Prairie Fire DLC owners to enjoy. You can share in community conversations about this in our discord server and support us in our goals on Patreon where you can see planned content being demonstrated in advance for the first time. There will be more news on this to follow the 1.3 update events.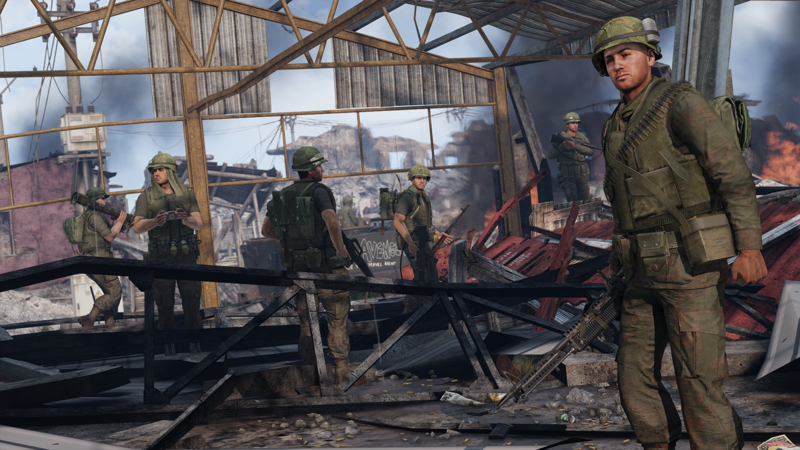 COMMUNITY HIGHLIGHTS
The energetic Prairie Fire player community has been a constant source of inspiration for the dev team since release. Here are some of the highlights:
Thanks to all the community mission creators there are now 111 missions in our official mission collection on Steam workshop including Singleplayer campaigns made by the community. Be sure to check this collection out for both intense multiplayer and singleplayer action.
Along with our own Mike Force and Warlords missions, popular game modes Antistasi, Patrol Operations, King of the Hill and ALiVE have been updated for 1.3 - be sure to check them out!
We're also pleased to see many players creating mods for Prairie Fire, with 51 mods combined in our official mod collection on Steam, and a special shout out to Johnnyboy for his excellent SOG AI mod which adds an AI squad to the Co-op campaign when played solo.
The team would like to say a special thanks to all the modders, mission-makers and content creators out there who love creating more enjoyment for players in Prairie Fire. Keep up the great work, and let us know if we can help you.
LAUNCH WEEKEND FUNDRAISER
Building on past charity fundraising successes for veteran mental health and welfare, we would like to invite you to support our Frozen Dagger Fundraiser - a series of gaming and streaming events going on over the launch weekend (16-18 June 2023).
Raising awareness and funds for men's mental health, Royal Marine Sam Cox is planning to break the world record for the longest solo and unsupported journey across Antarctica. Starting at the coast of Berkner Island and finishing at the base of the Reedy glacier, via the South Pole, this expedition is a total distance that is likely to exceed 2000 km. As one of the last wildernesses, this will be a pure test of physical and mental endurance. Throughout the expedition, Sam will be gathering data to further mental health research, and to raise awareness of the mental health challenges faced by veterans.
The S.O.G. Prairie Fire community is supporting Sam, who will know he is not alone, as he carries MACV SOG patches from Tilt Meyer and Dick Thompson on his epic voyage.
During the weekend there is a donor raffle with unique and personal prizes from SOG veterans Ken Bowra, Tilt Meyer, Dick Thompson, and SOG aviators Don Haase and Barry Pencek.
Please join us for the events and help send Sam Cox on his voyage into the unknown, with all our hands in his back. It's always a joy to see how many streamers, gamers, veterans and friends of veterans will support these special projects.
You can find out more here.
ARTWORK COMPETITION
A message to all budding screenshot artists out there! We are pleased to invite you to participate in this year's S.O.G. Prairie Fire Artwork Competition for a chance to impress your fellow players and win prizes!
The competition will be held from June 14 to July 4, 2023.
After the competition, all art submitted will be reviewed by the Savage Game Design Military Advisers and the top three screenshots selected plus the category specific award will be featured on our website and social media.
There are four unique and personal prizes donated by our MACV SOG advisers, including signed books, SOG team patches and rare personal challenge coins.
Competition winners will be notified after final decisions are made (July 15), and prizes will be allocated shortly after that. We can't wait to see what players will create for this competition!
You can find out more details about the competition here.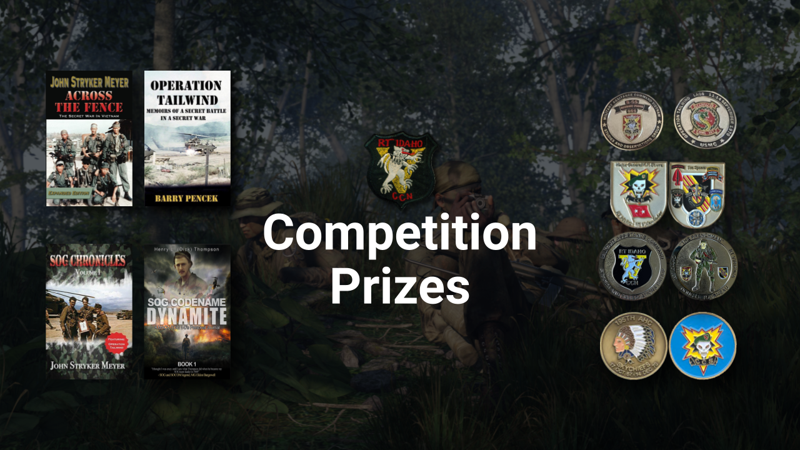 CLOSING WORDS
Thanks to donations received from the Arma 3 community, the Military and Veteran Gamers charity (MVG) offers free access to the ARSENAL stress resilience test to any veterans who apply in their discord. You can also ask for it in our own discord's welfare channel. This support is very close to the hearts of our MACV SOG veteran advisers, who take a very personal interest in it.
Thank you all for supporting this important work, and if you're a vet, sign up to take the survey, it will build on your inner strength, and also show you a tool that a buddy might benefit from. Developed by vets, used and shared by vets, supporting vets.
You, the S.O.G Prairie Fire community, have so far raised $26,000 to support veterans with peer-to-peer stress resilience, and, through buying the DLC Soundtrack, a further $8,100 for the Special Operations Association to carry out its important work in tracing and repatriating the remains of soldiers lost in the Secret War. For that, thank you!
We have more veteran podcasts in the works, and will be playing online in the coming weeks to see how you enjoy all the new content. Have fun!
Rob Graham
Project Director, S.O.G. Prairie Fire, on behalf of Team Savage