UNIT: Jaroslav Řízek, Level Designer, Argo
TO: Arma 3 Dev-Branch Users
OPSUM: Back to the Future: re-building Malden for 2035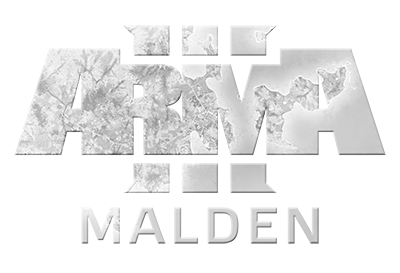 Terrains have always played a very important role in our games - and a recent Dev-Branch update has brought you a new one: Malden 2035. It might sound familiar to our veteran players, as Malden was one of three islands in our first game, Arma: Cold War Assault. It's not just a simple recreation of the classic terrain, though. We've added new places, structures, and our approach was very different from the creation of our previous terrains. In this OPREP, we'd like to invite you backstage of Malden's development.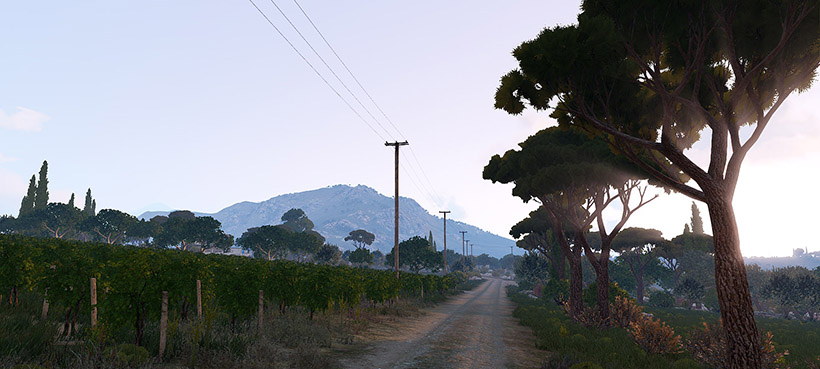 The Beginning
Malden started as a free-time project by Ivan Buchta more than four years ago and when Jarek Kolář and Lukáš Haládik began experimenting with PvP combat, Malden was offered to them as testbed terrain. We spent more than a year developing Argo's locations, and left the door for an Arma 3 version open. If you haven't heard about Argo yet, it's our new free game, featuring 5vs5 PvP combat - you can learn more about it on the official website.
Although Argo's locations were carefully designed for PvP, they were still mostly compatible with Arma 3's sandbox requirements. When our QA department decided to import and test Malden 2035 in Arma 3, we were pleasantly surprised by the results. Malden 2035 was already performing well. A decision was made to invest more time and energy, polishing the whole island up to Arma 3 standards and, finally, release the terrain to the community.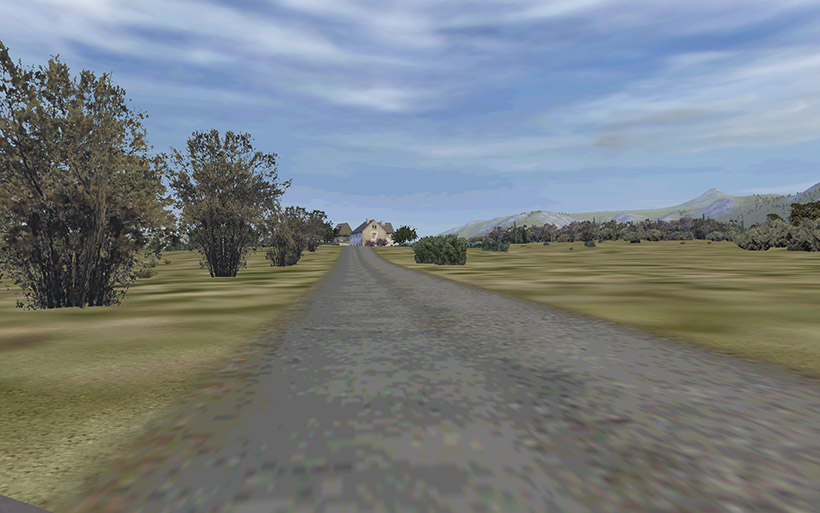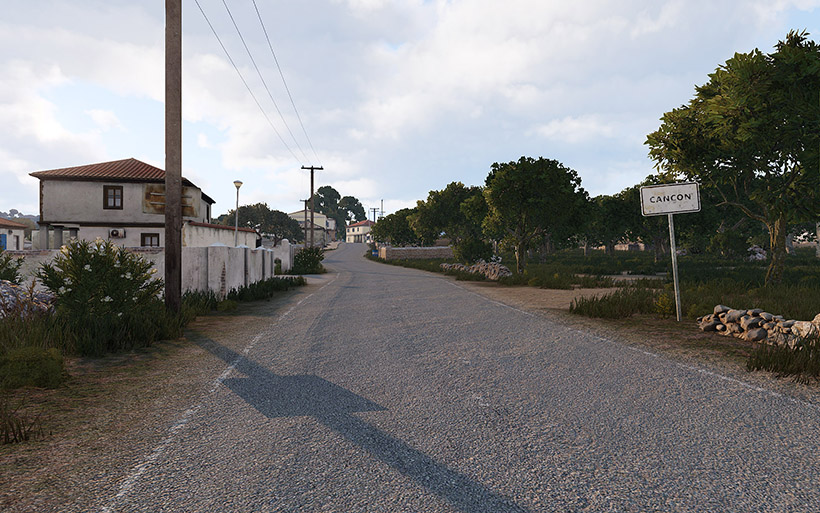 Our department had to finish the large seabed and countryside areas, which, because we didn't use them for Argo, were flat and empty. As we try to keep our terrains close to reality, we had to fill Malden with traffic signs, verge poles a nd powerlines. It might not be visible at first, but to finish Malden 2035 up to Arma 3 requirements took us almost a year. In the end, as we could not transfer some ideas from Argo to Arma 3, we actually ended up with two Maldens, one for Argo and a second version for Arma 3 ( although the differences are small, and most players won't notice!).
What's Malden?
Malden is a 62km2 large rocky island based on Lefkada, situated in the Mediterranean sea. In Arma's lore, it forms part of the Maldenian Islands, together with Everon and Kolgujev. The terrain is downscaled and further edited to suit our goals. One example of our 'fictionalisation' is a desert area, which offers a great environmental change and gameplay - but cannot be found in real life.
The environment of Malden includes open fields, dense forests, orchards, desert and many more interesting areas. Compared to Altis or Stratis, Malden is much greener, and its set of vegetation is slightly different. We are using Umrella Pines and Cypresses as Malden's dominant trees. Our aim was to create unique look and, from the feedback posted by our community, it looks we were successful.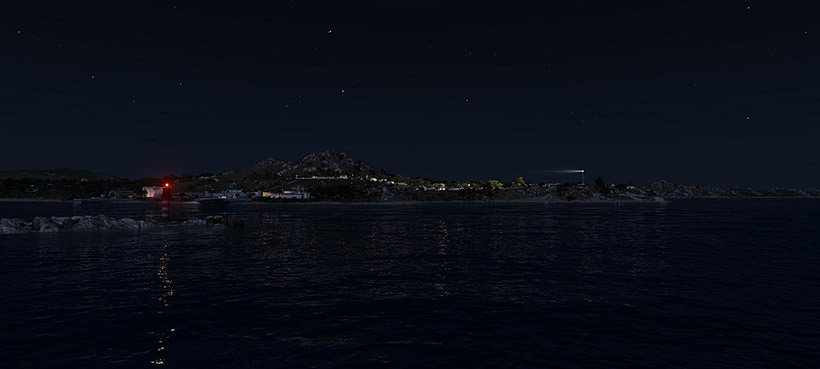 The Process
Malden benefits from Argo's infantry focus; a lot of attention was invested into the gameplay flow and level design of each location. As such, Malden is more suited to Close Quarters Combat than our previous terrains. Each location is designed to provide enough cover, landmarks that serve as orientation points, and multiple avenues of approach to allow players to flank their enemies and attack from the rear.
As you may have noticed, Malden 2035 reuses many vanilla structures and vegetation. This approach allowed us to focus more on the gameplay and details of every location. However, we also have some splendid additions, such as colored buildings with extra entrances, barns, vineyards and more amazing stuff that's waiting to be explored. It also allowed us to allocate more time to add details to the satellite texture. You can find patches leading to the forest, a special forest surface, and footprints of boulders. These are just a handful of examples, which, together, we are sure will pay off and that players will appreciate.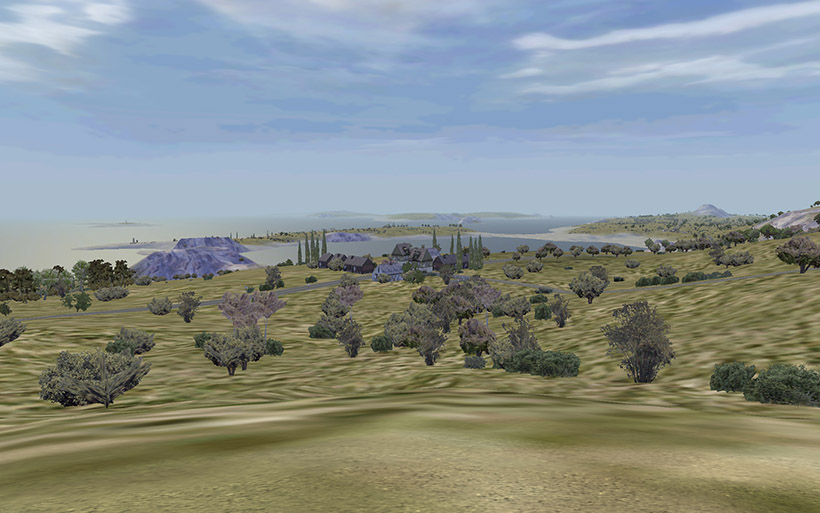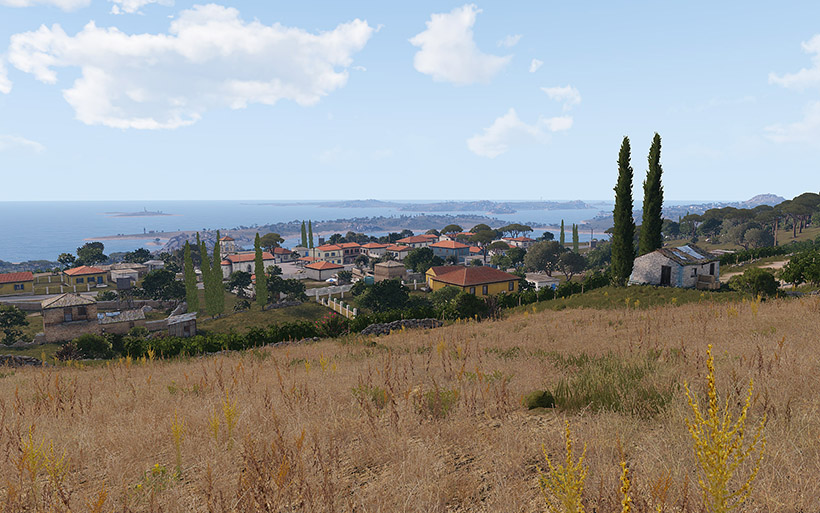 Looking Back
While Malden 2035 might look different compared to its original at first, the core of the island has remained the same. We frequently checked the original Malden and took direct inspiration from it. After all, it's not just an another island - it's Malden, where Arma started its life. Classic landmarks, such as gas stations or rocky cliffs, are on the same place as they were on the origina l Malden. Veterans might remember that the original had unique white rocks, which shined from afar. We decided to keep this and white rocks shine on Malden 2035, too.
We also focused on each village and its evolution since 1985. Cancon still has orchards, Le Port its harbor - it's just bigger. Our artists made new direction signs for the island, which are visually very close to the signs which you could find on the original terrain. While we kept the vision of the original as much as possible, we also have new places to explore, such as the Mobile Ops Base or Radio Station. We believe these locations are great additions to Malden, and every player will find their favourite spot.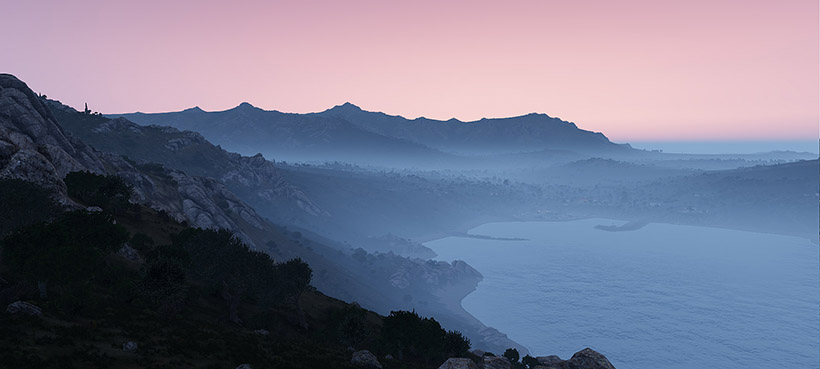 Final Words
We are really proud of what we've achieved with Malden 2035. It was truly an honour to recreate the island where it all begun, and which many community veterans know and love. With this in mind, there is one special location we'd like to mention in particular. Paul "Bushlurker" Pelosi, a longtime community member, passed away during the development of Malden 2035. When we started the Malden project as part of Project Argo, it was Bushlurker's satellite texture we used together with the terrain kindly provided by the CWR Mod team. We found a special place on Malden, where his monument (kindly created by long-standing community creator, Kiory Freeman) has its place, forever.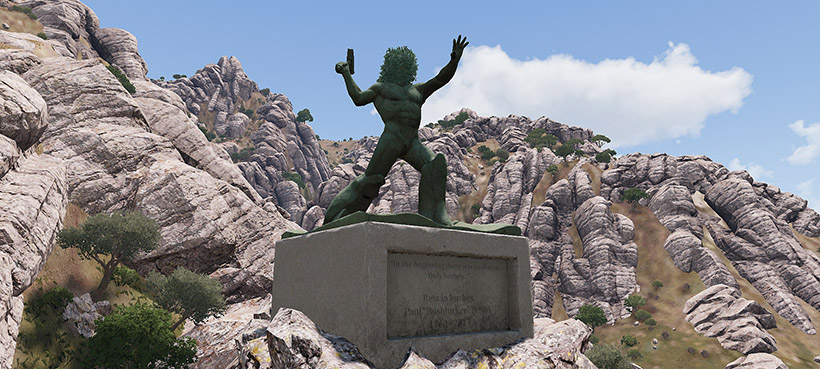 Malden 2035 is already available on Dev-Branch , and will be made available to everyone that owns Arma 3 for free, when it launches on June 22nd. If you would like to provide some feedback, you can do so via official forums and Feedback Tracker. If you have any questions, I am more than happy to answer them on our official forums. We hope you will enjoy our 'new' terrain as much as we enjoyed developing it. See you on Malden - and be careful, it's a very photogenic place!
Jaroslav Řízek
Level Designer, Argo